Couple plan 'Spam-tastic' marriage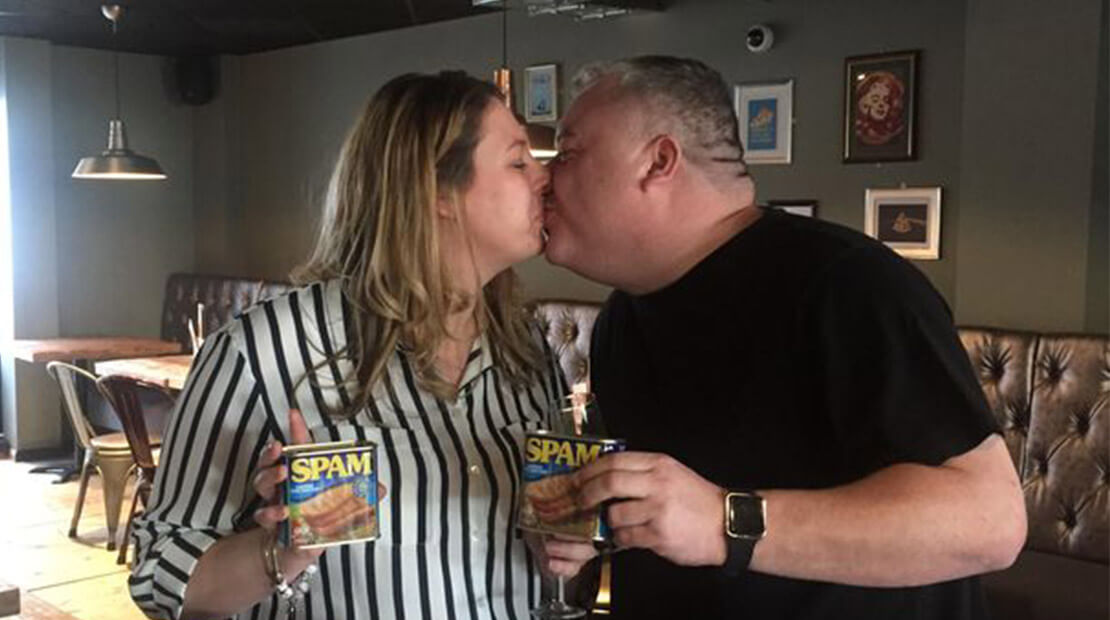 Post Bulletin
For a couple who loves Spam, this was a no-brainer.
Mark "I Love Spam" Benson, 42, and his bride-to-be, Anne Mousley, 33, a couple who live in Liverpool, England, plan to marry April 25 at the Spam Museum in Austin. The 11 a.m. ceremony will be officiated by International Spam Brand Manager Jaynee Sherman.
It will be the first wedding held at the Spam Museum.
"They talked about marriage for a long time and where they wanted to do it," said Rick Williamson, a spokesman for Hormel Foods. "We felt that somebody who shows that much love for the Spam brand was a great candidate for a Spam-tastic wedding at the museum."