Domino's UK Just Launched It's First Vegan Pepperoni Pizza At 1,200 Stores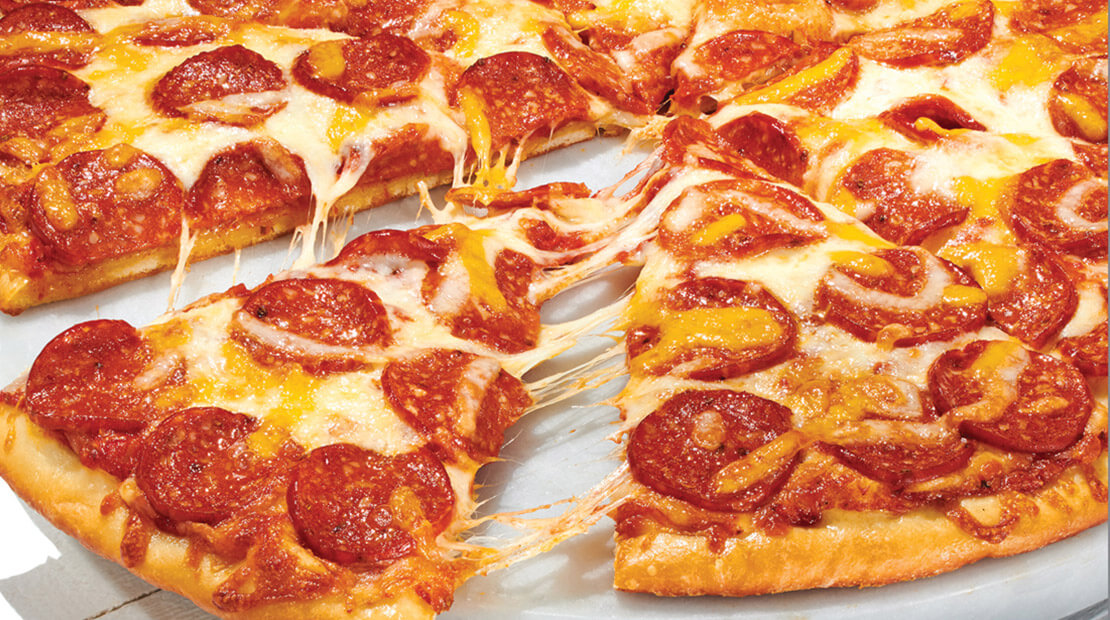 VegNews
Domino's is celebrating Veganuary with Vegan PepperoNAY, its first plant-based pepperoni pizza in the UK made in partnership with The Vegetarian Butcher.
While US consumers might have to wait a while for vegan pepperoni to hit Domino's, other chains are already delivering the plant-based goods. Last January, vegan brand Field Roast unveiled its vegan pepperoni which is also made with pea protein, features fat marbling to mimic its pork-derived counterpart, and is spiced with pieces of fennel, cracked black pepper, garlic, and paprika. Canadian chain Pizza Nova was the first to offer Field Roast's Plant-Based Pepperoni on its menu at more than 140 locations across Southern Ontario
In July, Little Caesars—which is the third largest pizza chain in the US, next to Domino's and Pizza Hut—added vegan pepperoni at hundreds of its US restaurants as part of a Planteroni pizza. To kick off 2022, Field Roast's pepperoni made it onto the menu at 170 locations of Donatos Pizza.
And vegan brands aren't the only ones making plant-based pepperoni. Meat giant Hormel—maker of popular processed meat SPAM®—makes its own vegan pepperoni under its Happy Little Plants® brand. In September 2020, Hormel's vegan pepperoni landed on the menu at select locations of fast-food chain Papa Murphy's before launching at hundreds of additional foodservice providers in 2021, including Fresh Brothers Pizza in Los Angeles; Busboys and Poets in Washington, DC; Pizza Rock in San Francisco and Las Vegas; Caliente in Pittsburgh, PA; PizzaONE in New York; and Pizzeria Magaddino in Fort Lauderdale, FL.