Getting On Board With Charcuterie Trends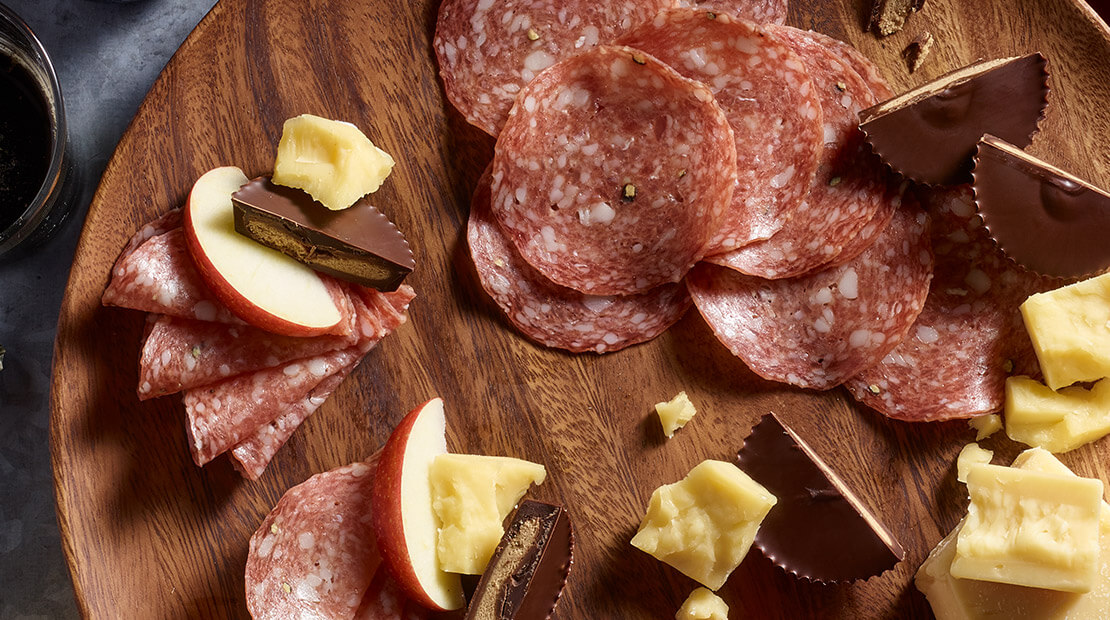 Progressive Grocer
Today's boards are piled with everything from chocolate-covered blueberries to marshmallows to plant-based cheeses
Lest anyone think that charcuterie has reached a pinnacle as a trend, it seems that consumers, retailers and CPGs are just scratching the surface of the serving board
…
Charcuterie boards may be known for different types of rich and indulgent foodstuffs, but there's a growing number of options for health-minded consumers and those who adhere to plant-based diets. Grocers can suggest focusing on nutrient-packed vegetables, fruits and nuts, and let customers know that they can incorporate plant-based cheeses or meat alternatives like vegan salami.
Meanwhile, although many people continue to buy foods for at-home use, not all consumers want to do the heavy lifting. In recent years, convenience-oriented charcuterie products have emerged, such as the fully arranged Charcuterie Tasting Board from the Columbus Craft Meats brand of Austin, Minn.-based Hormel Foods, and a new line of Enjoy AperiTime trays from Logan Township, N.J.-based Veroni. In late 2021, Hayward, Calif.-based Columbus launched three new collections for the holidays and in February, the brand rolled out a new integrated marketing campaign, Like This, showing consumers how to create boards and bites.
Curating Choices for Shoppers
Even as brands like Columbus and Veroni offer charcuterie-ready products and ingredients, grocers can position themselves as charcuterie resources, both from offering and educational standpoints.
Olson offers some suggestions. "Supermarkets can get ideas from creative customers who are posting pictures of their own creations," she observes. "These ideas can inspire in-store merchandising of items that work together and have widespread appeal."