Grocery and Foodservice Offerings Reinvent Burgers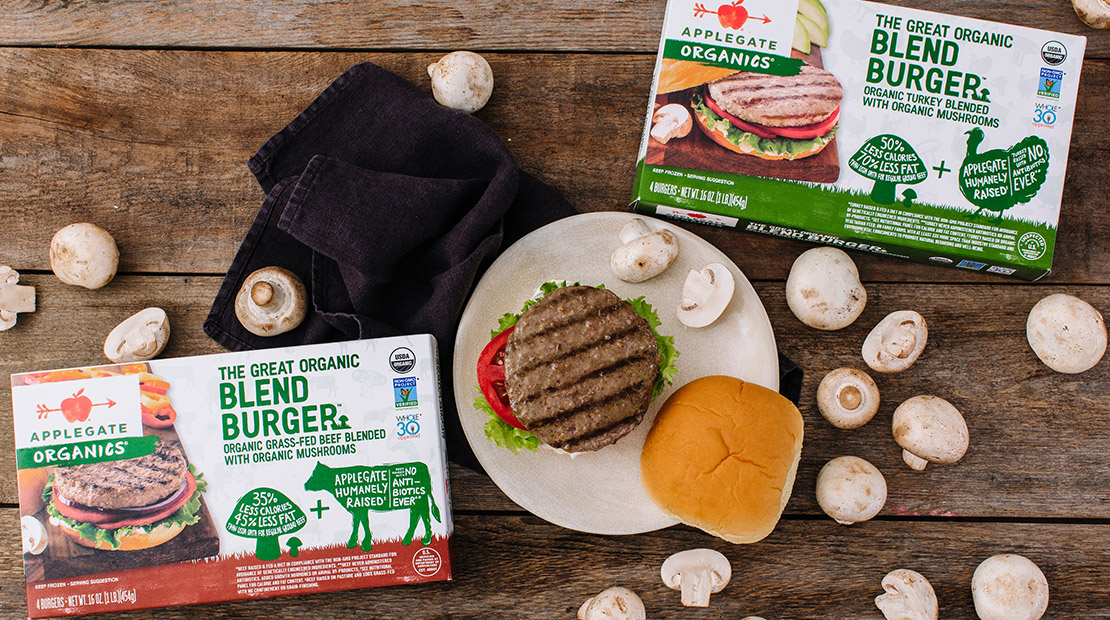 Supermarket Perimeter
Grocerant concepts and foodservice offerings within the supermarket are redefining burgers and lighting a flame under the market.
Infinitely customizable, burgers are one of the most quintessential of foods. The simple hamburger patty can please the picky eaters (a plain burger, please) and be a springboard for innovation and creativity. Enjoyed at home and out, 42% of those surveyed by Technomic say they have a preferred restaurant to eat a burger.
But new influences are creating challenges around the burger category. Rising labor and delivery costs associated with a growing preference for off-premise dining add to the cost of dining out, and for some consumers these changes make enjoying burgers in a restaurant less economically feasible.
In order to rejuvenate interest and justify needed price increases, a growing number of burger retailers are enlisting the appeal of the limited time offer (LTO). This might include seasonal specials, themed burgers, adding a unique topping to a burger patty or substituting doughnuts or ramen for a bakery bun.
Twenty-four percent of those surveyed expressed interest in trying burgers with unusual buns. Breakfast burgers offer alternative buns in the form of pancakes, waffles, hash browns or tortillas and additions of eggs and bacon on top make for good value-adds. Innovative LTO offerings play into feelings of FOMO (fear of missing out) that strongly resonate with younger consumers …
Looking to find a middle ground between meat eaters and vegetarians, Applegate, owned by Hormel Food, Austin, Minnesota, makes Blend Burgers with 30% plant-based ingredients. The turkey and beef burgers contain part meat, part organic mushrooms and are Non-GMO Project certified and Whole 30 approved. Hormel also offers its foodservice customers the Fuse burger, which combines lean protein with whole grains, veggies and fruit.
"I believe you'll see more flavor varieties enter the plant-based burger arena," says Andrew Quinn, senior brand manager, Hormel Deli Solutions, Hormel Foods, Austin, Minnesota. "Interweaving flavor trends with a shift toward plant-based proteins seems like a natural next shift."