'Guaclandia' Touring Exhibit Brings San Francisco Marathon Runners a Healthy Helping of Avocado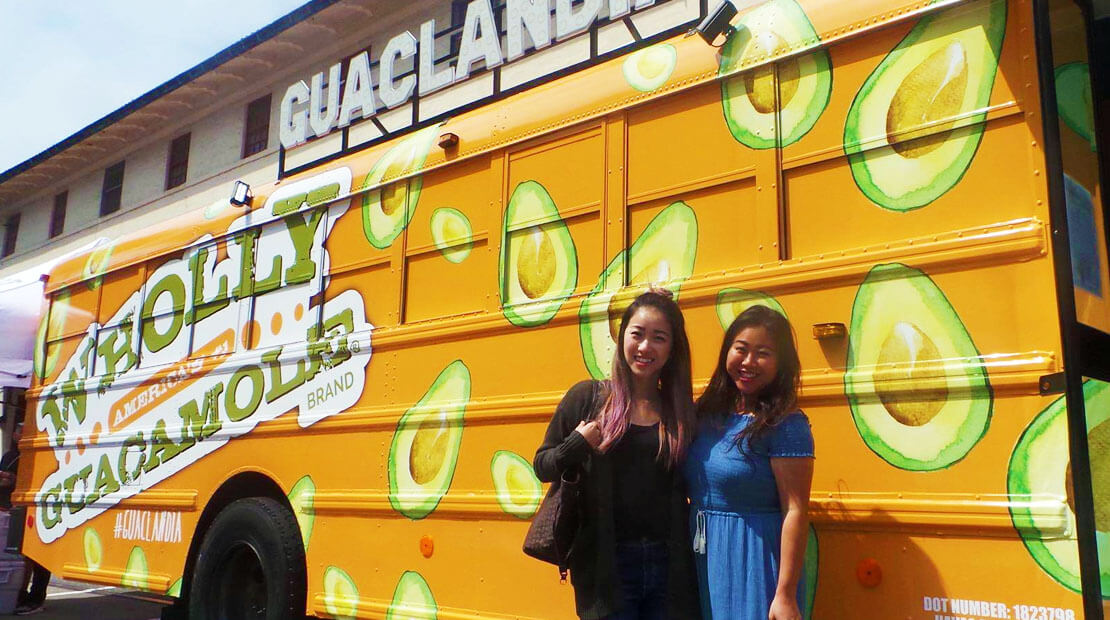 NBC Bay Area
The bus full of avocado-themed art and prizes made its debut at the Marathon Expo, giving away samples of its sponsor's product, Wholly Guacamole® dip
The day before a marathon with thousands of registered runners, you could expect quite a scene at race registration, with sponsors from fitness trackers to shoe brands showing off their latest wares.
But among the nutrition products typically associated with long-distance running, chips and guacamole would seem a bit out of place. That is, until you see the endless line outside the San Francisco Marathon Expo, at a colorful bus marked, "Guaclandia."
"We're here at the San Francisco Marathon Expo because it's a perfect fit — you know, people who like avocados are into health and wellness and nutrition, and things like that," said Wholly Guacamole brand manager Diana Pusiri.
Guaclandia is what Pusiri calls an "Instagram-ready" ode to the avocado — with places aboard the bus to take selfies in a giant avocado chair, in front of a Warhol-style avocado painting, and while trying to win big at an old-fashioned arcade "claw machine," fishing for prizes amid plastic avocados. Outside, there are avocado-themed games and puzzles, and a tent with a seemingly endless supply of free chips and guacamole.