This Avocado Pop-Up Event Is More Proof Food Companies Need Instagram Strategies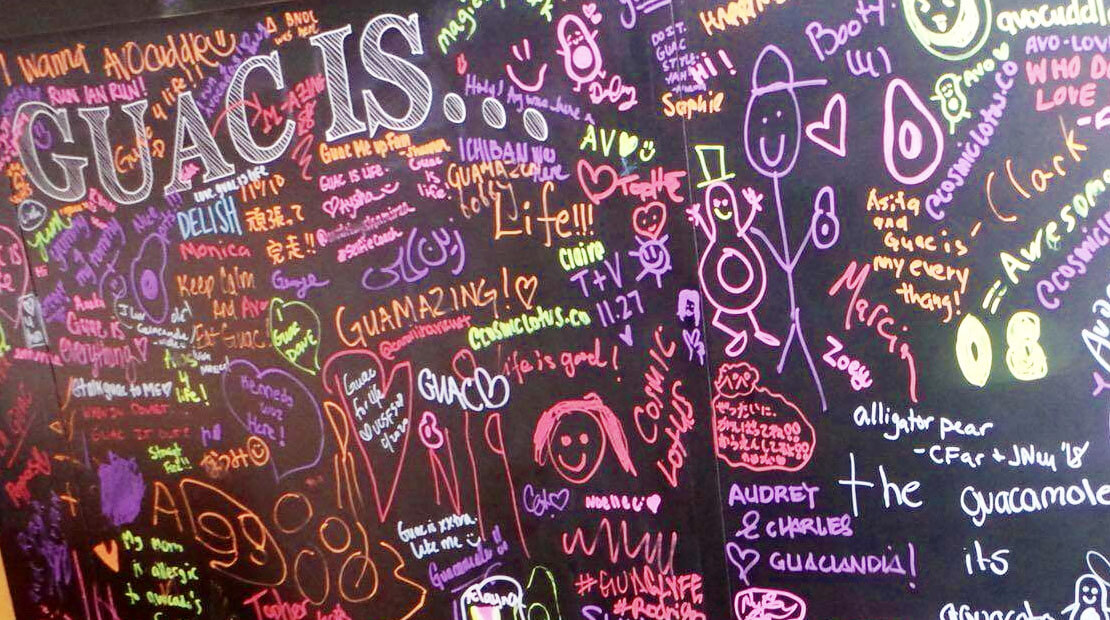 The Spoon
If you're like me, interacting with a bus full of avocados sounds like the perfect way to spend an afternoon. And if you happen to be on the West Coast this summer, you'll get that opportunity.
Wholly Guacamole, maker of all-natural avocado-based dips and spreads, will take its products on the road this summer for the Guaclandia Tour 2018, which offers an "Instagram-able Avocado Experience" (via Food and Wine).
Guaclandia will travel to select U.S. cities handing out unlimited free samples of Wholly Guacamole products and providing endless photo-ops for fans. According to a release, features to interact with will include a chair shaped like an avocado pit, a retro claw machine full of tote bags, pins, and pool floats, and an avocado-inspired wall for snapping selfies. There's also a swimming pool, a jumbo ball pit, and "tips on 'keepin' it real," which presumably has to do with food.
Ten years ago, the concept might have seemed ridiculous to many, but in 2018, a traveling avocado circus that encourages people to snap and post pictures actually amounts to a clever branding scheme for a food company. As I wrote last year, Instagram is already an influential platform when it comes to small(ish) businesses gaining visibility and spreading awareness of a particular food culture. And avocados are definitely a food culture at this point, for better and for worse. And as Catherine Lamb recently said, these "delicious, weird, and informative food-focused Instagrams" keep us inspired.