Holiday Hosting Hacks!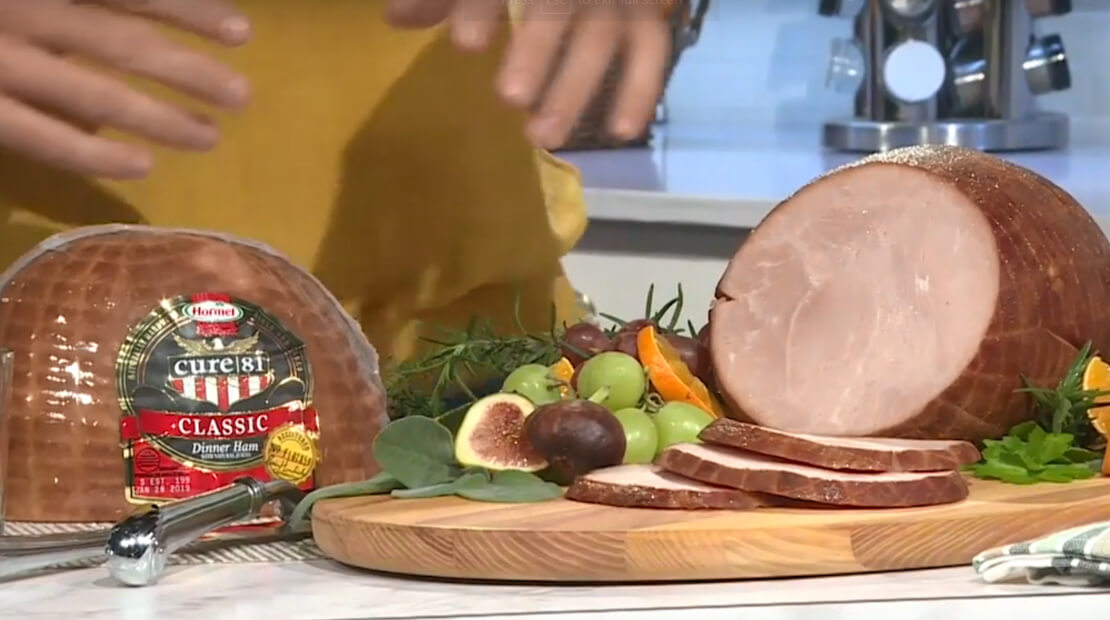 MultiVu
Chef and entertaining expert shares easy tricks for a stress-free holiday season.
From tree trimming to house cleaning and food preparations, hosting the holidays can make even the most seasoned host feel overwhelmed. Celebrating the season with family and friends doesn't have to drain your energy or your pockets. With some smart planning and a few hosting hacks you'll be ready for your festive fete with time to spare! Chef and entertaining expert, James Briscione, shares his secrets from how to get organized and planning ahead, to cleaning up like a pro! With James' help, you'll simplify the hosting duties while still being able to relax and be a guest at your own party!
Special occasions call for a special main dish and nothing ties a holiday dinner together like a classic holiday ham. This year, the makers of the Hormel® Cure 81® ham brand have partnered with Convoy of Hope – a global leader fighting food insecurity – to help feed those in need this holiday season. For every Twitter post submitted between today and the end of the year using the hashtag #HamsForHunger and tagging @HormelFoods, the company will donate $10 (up to $100,000) to support the organization's children's feeding program. According to Convoy of Hope, a $10 gift feeds a child in this program for an entire month, which means a $100,000 donation would feed 10,000 children for a month. Find out more at http://www.hormel.com