Hormel African American Resource Group hosts Sixth annual Dr. Martin Luther King Jr. essay contest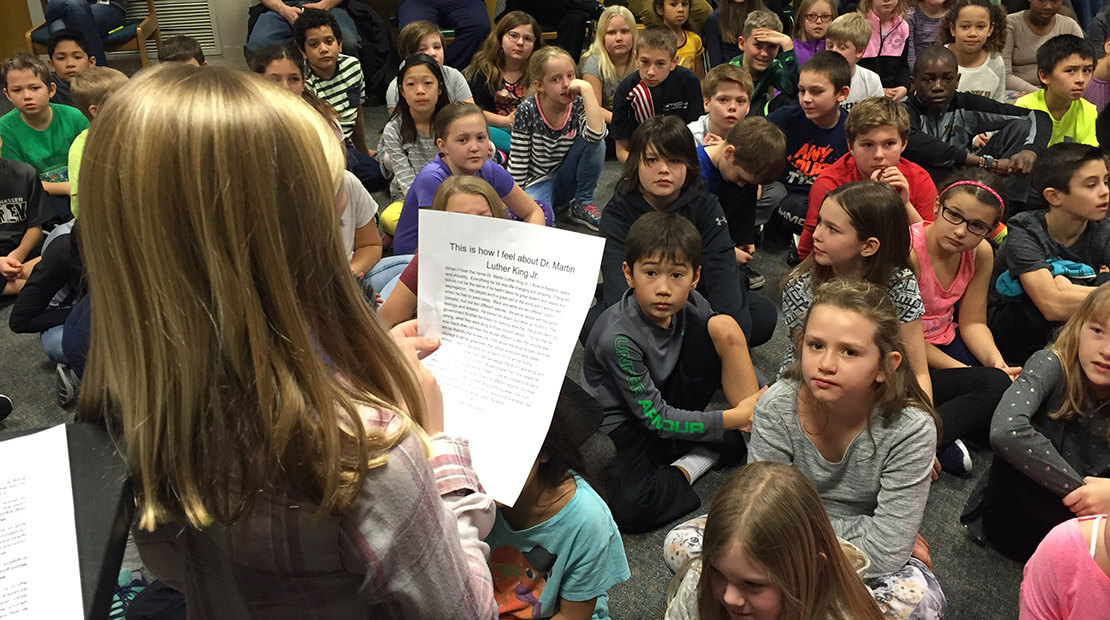 Austin, Minn.
In celebration of Black History Month, the Hormel African American Resource Group (HAARG) recently hosted their sixth annual Martin Luther King essay contest.
This year's essay topic was "What Dr. King Means to Me." Sixteen schools participated in the nationwide contest.
"We are proud to continue this contest for the sixth straight year, and to help children across the country learn and interpret the messages of Dr. King and what they mean to them," said Antoin Destin, foodservice area manager and HAARG president emeritus. "We believe it is important to speak to students about Dr. King's dream for all people, and we are proud to also speak to the students about Hormel Foods and the great career opportunities that they too can one day pursue."
We believe it is important to speak to students about Dr. King's dream for all people.

Antoin Destin
The top five essays from each participating school were submitted to HAARG, who then read each and collectively selected a winner based on the student's ability to articulate and personalize Dr. King's impact on their lives. HAARG representatives hosted an awards ceremony at each school, where the winners and runners-up read their essays aloud to the assembly. At each ceremony, the HAARG representatives took time to answer questions regarding Dr. King, Hormel Foods and their personal career experiences.
"We are proud of how our essay contest continues to grow each year," said Harold Burden, manager of demand planning and specialty products distribution, and communications chair for HAARG. "We started this program six years ago with just four schools, and we already have new schools asking to participate in next year's program. It is humbling to see the excitement that the students and school leadership show toward Dr. King and celebrating his influence."
The competition promotes the value and importance of cultural differences and provides a platform for celebrating diversity. The goals of the program are to promote Martin Luther King's legacy, encourage children to aim high and give them exposure to minority professionals, and to create a lasting partnership between Hormel Foods and local schools.
See some of the winners below: