Hormel Debuts SKIPPY® Squeeze Packs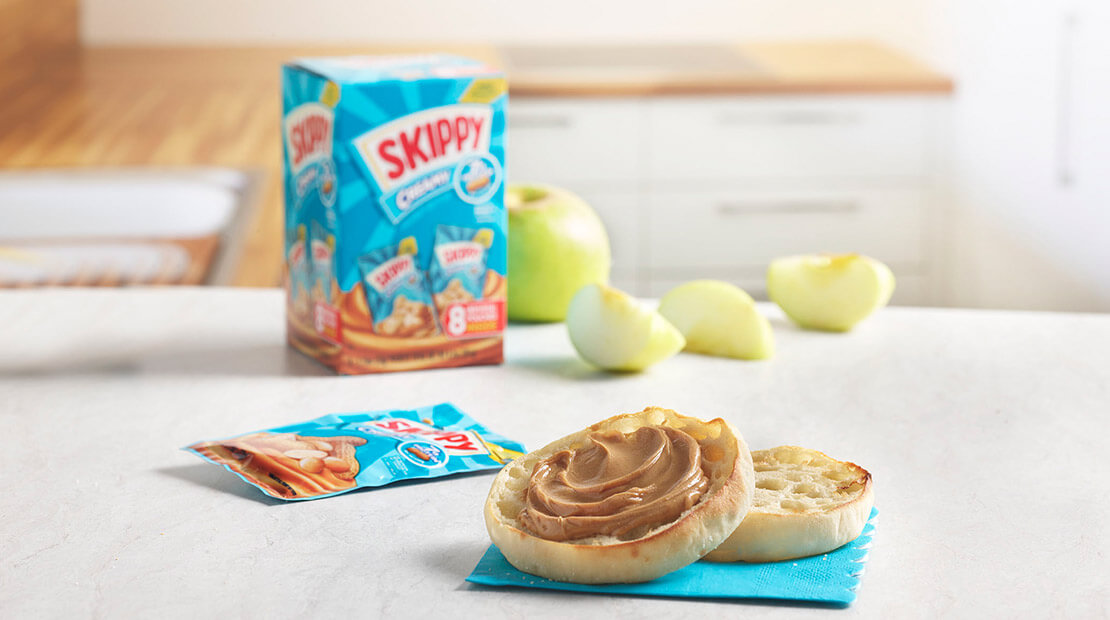 Deli Market News
The famed snack brand puts convenience front and center with a new protein-packed product for on-the-go consumers…
When I think of peanut butter, I imagine a familiar cylindrical container with a turquoise lid, labeled by red writing. It's a jar of SKIPPY® creamy peanut butter, and something about it makes me reach for white bread and strawberry jam. Hormel Foods, the maker of SKIPPY peanut butter, recently announced a convenient new package to represent this beloved product. Including both creamy peanut butter and natural peanut butter, the brand's new individual squeeze packs are the perfect additions to on-the-go snacking.
Aly Sill, Brand Manager, Hormel"It's no secret that snacking has become an integral part of everyone's eating plan throughout the day," said Aly Sill, Brand Manager. "With the launch of our individual squeeze packs, peanut butter enthusiasts can now enjoy the delicious taste of SKIPPY peanut butter in a convenient, protein-packed option, while on the go."
SKIPPY's new individual size packs are perfect for the on-the-go snacker
The product will be offered in eight-count multi-packs, representing the nut butter category as the only mainstream brand with this offering, according to a press release. Following the release of SKIPPY P.B. & Jelly Minis last year, the new product will be available in select retailers and provides seven grams of protein per serving.