Hormel Foods Adds Canadian Bacon To Breakfast Meats Portfolio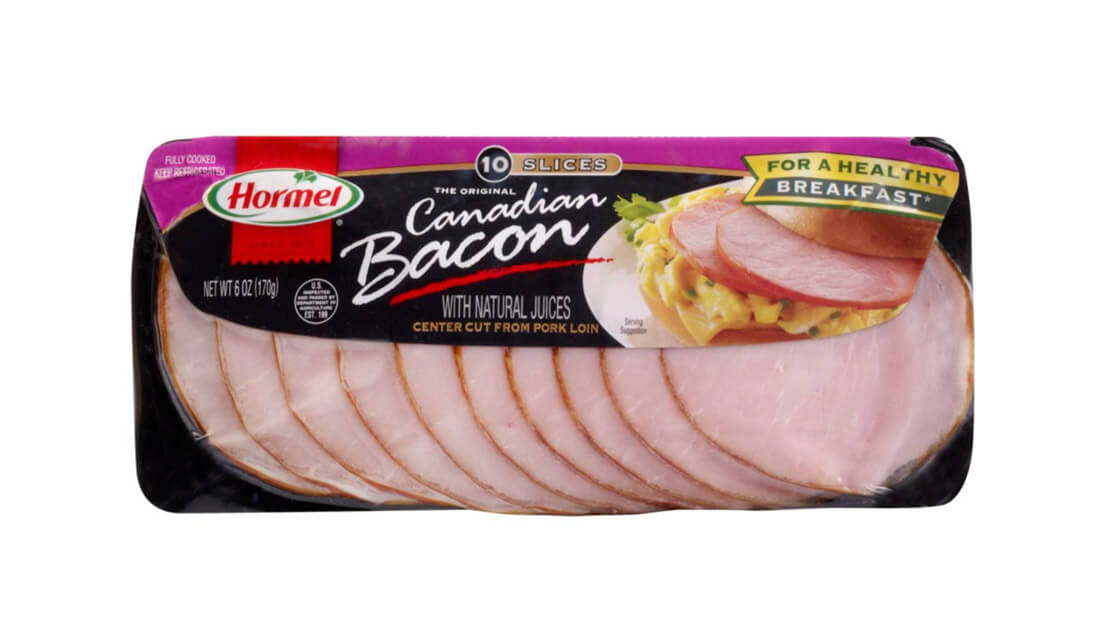 Food Processing Magazine
With a storied and strong breakfast meat history, Hormel Foods, Austin, Minn., adds to its breakfast meats portfolio with the introduction of the healthier and lower sodium Hormel Breakfast Canadian Bacon.
It's center cut from pork loin, which is fully cooked, 97 percent fat-free, gluten-free and made only with natural juices. It also features thinner slices, so a serving of three slices is only 70 calories.
What's really great about this Canadian bacon, besides the taste, is that you can use the thinner slices for breakfast sandwiches, cut into pieces for frittatas or salads, make a sophisticated version of a bacon, lettuce and tomato sandwich, add use it as a topping for pizza. Or make eggs Benedict, my favorite breakfast. You can pan fry the slice for one minute or microwave for 10-15 seconds if you want to enjoy it hot.