Hormel Foods donates $370K to the United Way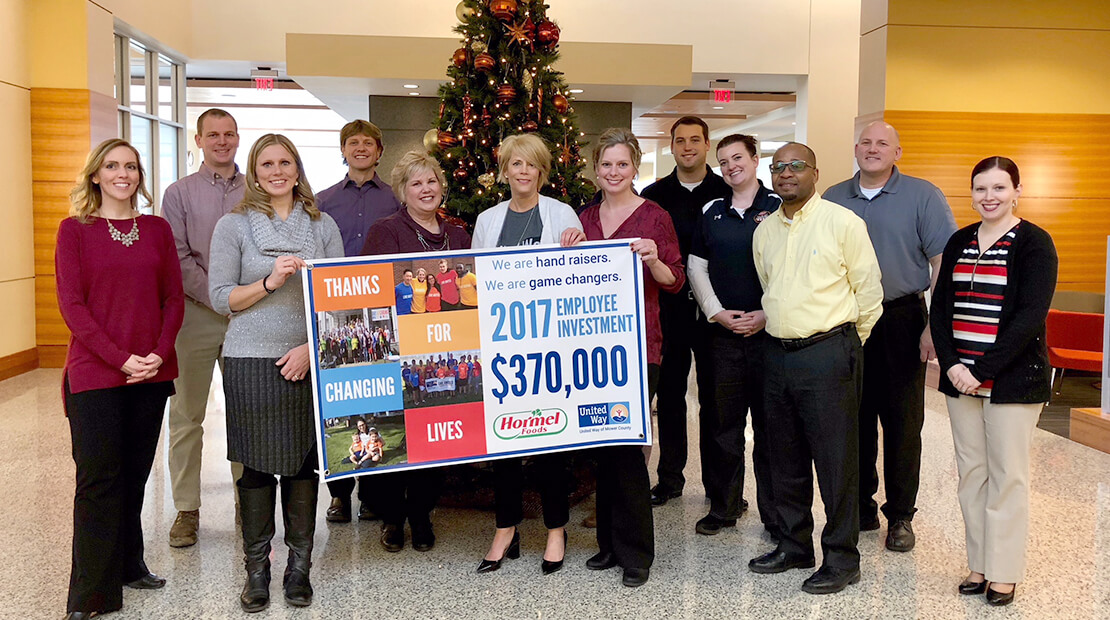 Austin Daily Herald
The United Way of Mower County has an additional $370,000 to put toward its programs thanks to donations from Hormel Foods employees.
A check for the raised amount, which was collected over a four-week campaign that kicked off in October, was presented to the UWMC on Tuesday morning at the Hormel Foods North Corporate Office.
"We're extremely grateful for the partnership (with Hormel Foods)," said UWMC Executive Director Diane Baker. "Every year they set the bar higher and continue to be generous. It's in their culture and they are committed to this community."
"We do continue to raise the bar," said Erica Tweeten, claims manager for Hormel Foods, who chairs the United Way campaign. "This year was a big year for us. People continue to be generous and the participation level has been up."
The UWMC is hoping to reach a goal of $1,225,000 to help fund needs in the community.