Hormel Foods Launches New Justin's Nut Butter Cups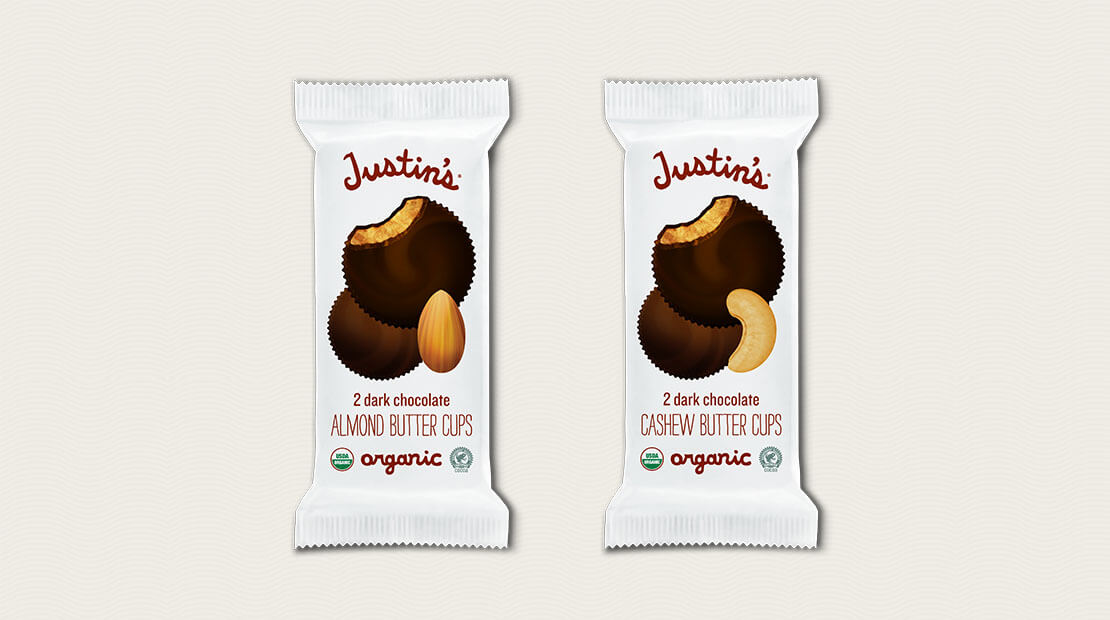 FoodBev Media
Hormel Foods will try to disrupt the confectionery category with the launch of two nut butter cups as part of its Justin's brand.
The dark chocolate almond butter cup and dark chocolate cashew butter cup are both organic, made from two of the nut butters in the core Justin's range. Both will be available in snack packs featuring two cups per pack, which Hormel claimed would meet consumer demand for "permissible, better-for-you snacks".
Founder Justin Gold said: "If you know me you know I have a sweet tooth, and with that I believe the world doesn't need more candy. But, we know consumers still want candy (like me!) but that means it needs to be made better, with high-quality and organic ingredients. And for as long as I can remember (since launching my organic peanut butter cups, anyway) brand fans have been asking me for almond butter cups – well now they're here.
"As a leading almond butter brand, I knew we couldn't offer anything less than the best dark chocolate almond butter cup. Not only do I think we did it, we also upped the ante and crafted another exciting innovation in nut butter cups alongside it — delicious cashew butter cups in the same nostalgic two-cup pack we know consumers already love when looking to meet their desire for both variety and permissible sweet snacks. They both taste so good I have a tough time choosing which to have first."