Hormel Foods Team Takes First Place at 2017 Dragon Festival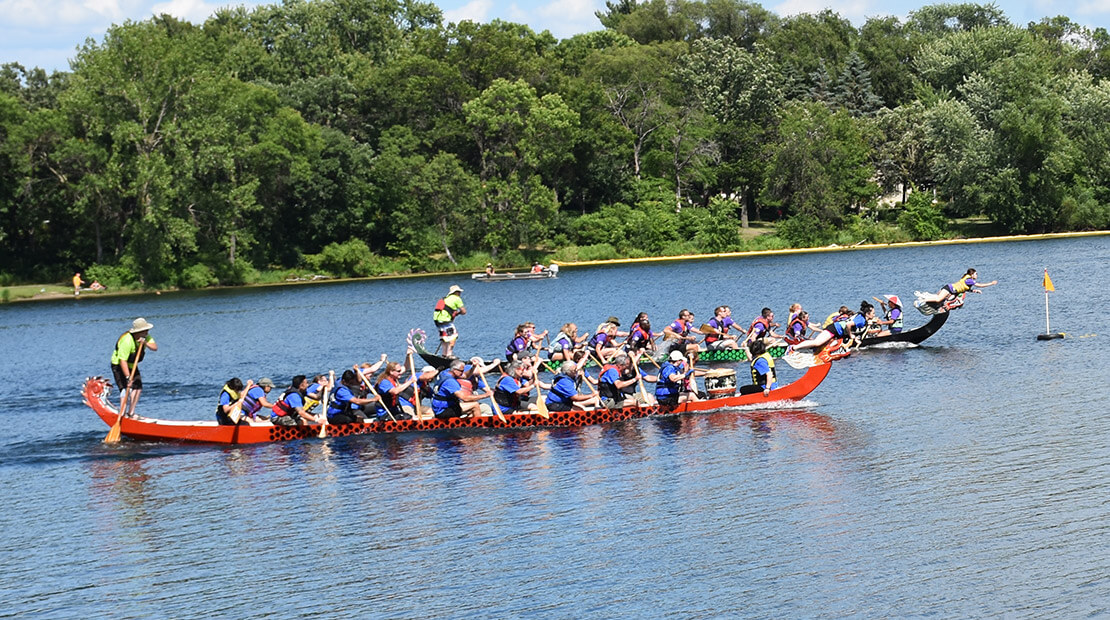 Austin, Minn.
The Hormel Asian-American Professionals Association brought home the first place & best dressed trophies!
Recently, the Hormel Asian-American Professional Association (HAPA) employee resource group (ERG) participated in the Dragon Festival boat race, a two-day event filled with dancing, music and celebration showcasing the arts and cultures of Asia. The day-long event was held at Lake Phalen Park in St. Paul, Minn.
"The dragon boat event is a great place to meet new people and learn about the Chinese culture and traditions," said Bryan Symanietz, technology services analyst. "It's also a good opportunity to develop teamwork and communication skills as most rowers on our team have not previously met their team mates or participated in the event. And, in the dragon boat races, teamwork and timing is everything."
HAPA had a team of 24 volunteers that participated in one of the dragon boat races, which included paddlers, a drummer to keep the pace and a flag catcher. The team included 11 summer interns from Austin (Minn.) locations and the Minneapolis (Minn.) Sales Office. The team took first place in the highly competitive event, beating 13 other teams. Along with the fastest time of 4:37:89, they won the best T-shirt award as well. This year was the first time the group has won this award.
The race is a straight-line sprint event of approximately 200 meters in length, usually lasting around two to three minutes per sprint. The dragon boat races are an integral part of the Dragon Festival and bring to life the history of dragon boat racing in China.
HAPA was organized to enhance the personal and professional development of Asian-Americans and to promote cross-cultural awareness to elevate Hormel Foods in a competitive global market.