Hormel Found a Way to Make Ranch-Flavored Bacon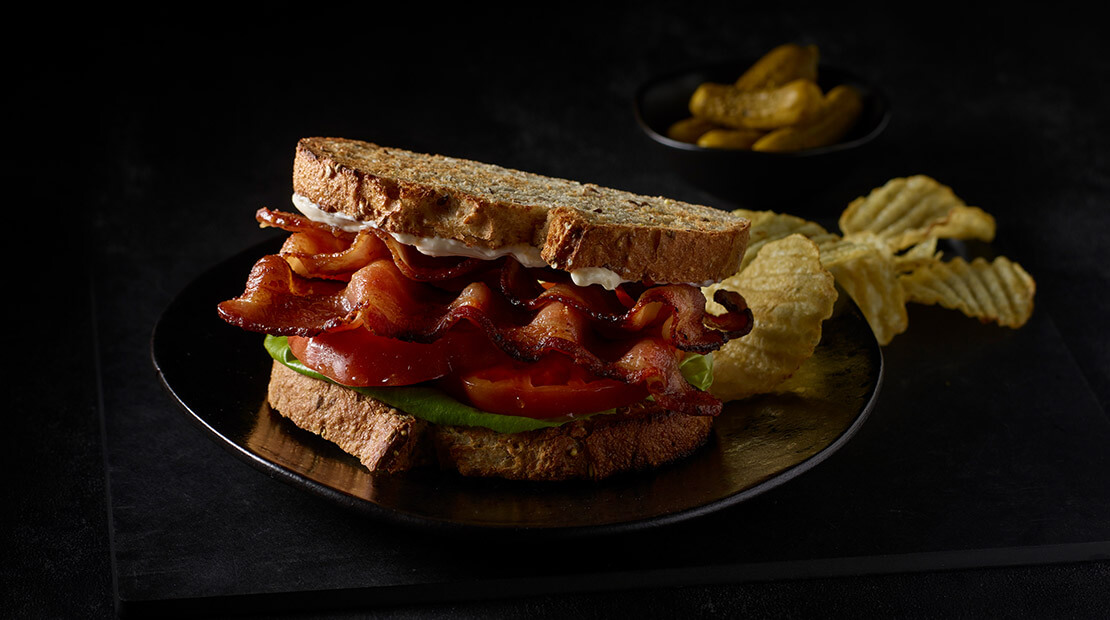 Food & Wine
Two perfect tastes ready to meet in the frying pan.
It's an important culinary truth that bacon makes everything better, improving things like chicken, pizza, and vegetables like asparagus. For those who realize that bleu cheese is vastly overrated, ranch can pair perfectly with various forms of chicken, pizza, and, of course, all sorts of vegetables. In that sense, these two food items share a lot of common ground.
That's why a new Hormel product that manages to combine both ranch and bacon might just be crazy enough to work. Marketed under their "Black Label" sub brand (which I guess is a code word for rare and/or fancy bacon), the bacon exports at Hormel have found a way to release Ranch Thick Cut Bacon, which is exactly what it sounds like.
According to a press release, this ranch-imbued bacon is "hand-rubbed with ranch seasoning" and naturally smoked with hardwood. It doesn't sound like there are any further details about how exactly the ranch was made or where it comes from, but let's not lose sight of the bigger, ranch-flavored picture here.
If "normal" bacon is more your thing (BORING), the other new Hormel Black Label release has you covered. Their Classic Country Style Thick Cut Bacon is smoked for a full 10 hours, mimicking a traditional process that hearkens back to some of the earliest days of American bacon making. Just like their Ranch Bacon, it's available in 12-ounce packages of thick cut bacon.