Hormel Shares Profits For 79th Year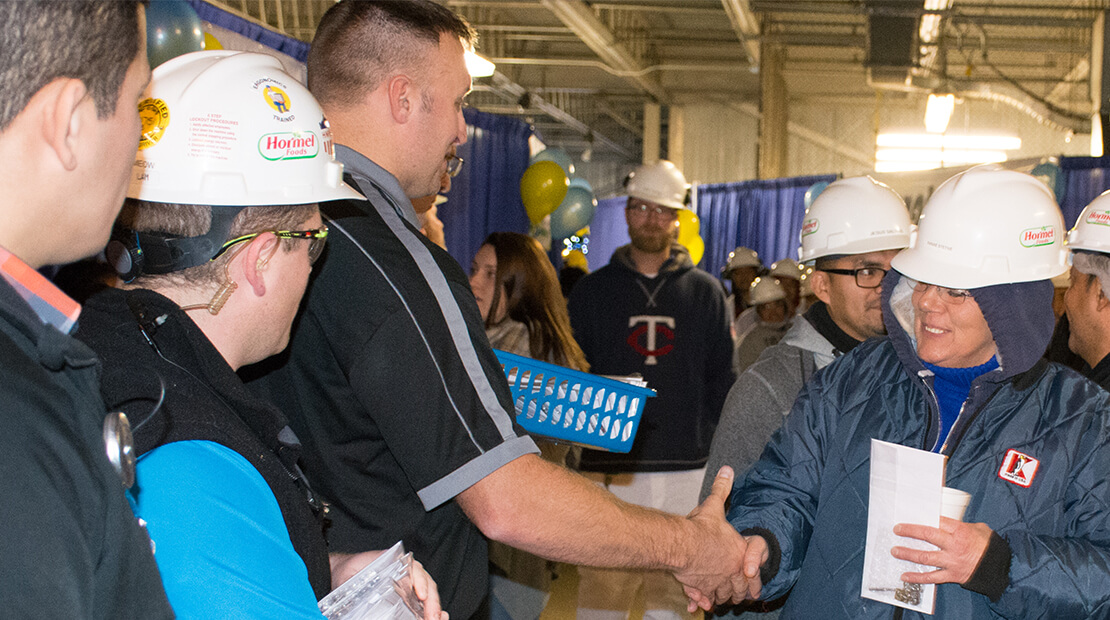 Austin Daily Herald
Employees are the key to the success of Hormel Foods, Corp., said Austin's plant manager Clint Walters — and that was proven a couple of different ways Wednesday, when employees received their annual profit-sharing checks.
First, employees celebrated the sharing of $17.5 million in profits this year, following the 79-year-old tradition. Hormel employees across the country received their checks at the same time.
"It's great, because it shows a lot of appreciation to their workers, to how hard we work," said Jazmin Herrera, 27, who has worked at the Austin plant for three years.
Secondly, employees were each given a small key chain. The fob was fashioned in the shape of the original key used to open cans of Spam when first produced 80 years ago. The company in 2017 celebrated the anniversary.
While not high in financial value, it represents the most important parts of the company: Its people and the Hormel vision, which has not changed.
Walters said that Jay C. Hormel had vision and a talent for innovation, which resulted in Spam. Today, Spam is sought in a worldwide market — and, as of this year, produced in China. Other plants include Dubuque, Iowa, Fremont, Neb., and, of course, Austin.
The key fob is representative of the continuing need for innovations in today's market that demands products for an on-the-go and healthier lifestyle, and which operates in a global market.