Hormel Foods Distributes Annual Profit Sharing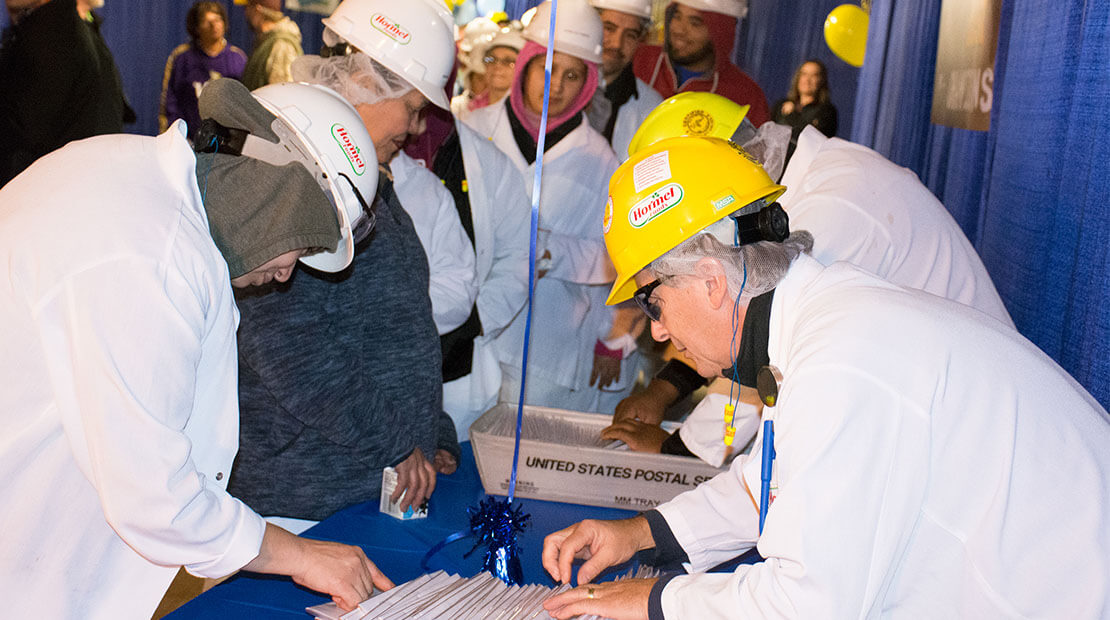 Austin, Minn.
$17.5 million distributed in the 79th consecutive year of the program
Hormel Foods Corporation (NYSE: HRL) today distributed its annual profit sharing of $17.5 million to eligible hourly and salaried employees during this 79th annual Thanksgiving Eve Day tradition.
"We continue to grow our brands and reach consumers in more ways than ever before," said Jim Snee, chairman of the board, president and chief executive officer at Hormel Foods. "The dedicated and inspired people of Hormel Foods are the greatest resource we have and the key reason Hormel Foods is able to maintain and expand its success. We are proud to once again celebrate our achievements through this year's profit sharing contribution, a program that is unique in our industry."
The profit sharing program was started by Jay C. Hormel in 1938 and is voluntarily paid at the discretion of the company's Board of Directors.