Hormel Targets 'Plant Curious' Customers with New Product Line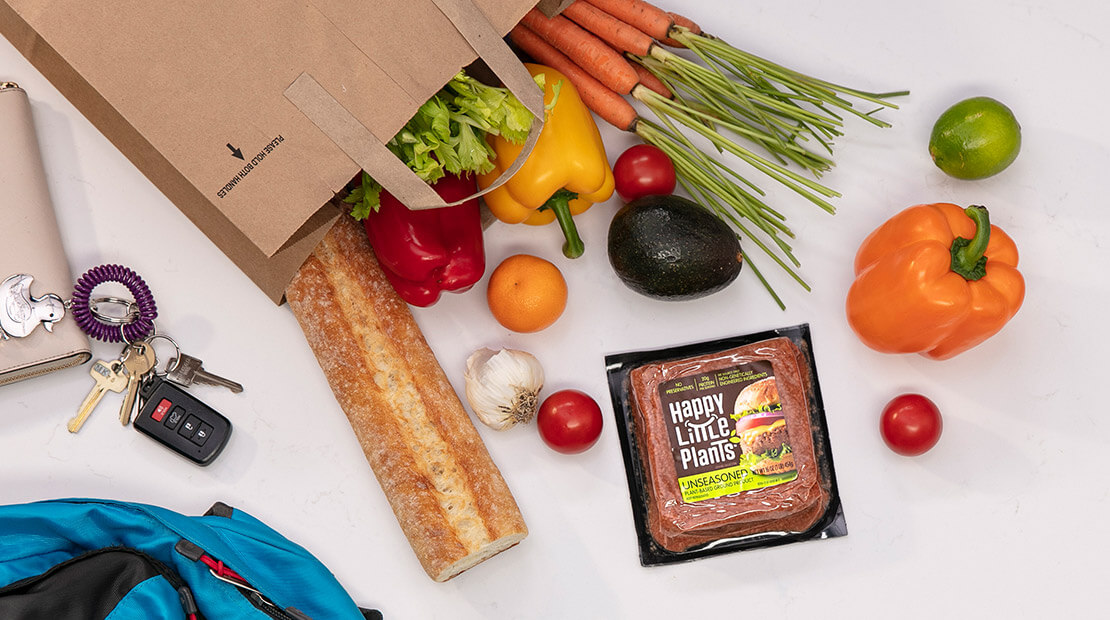 Post Bulletin
Hormel Foods is reaching out to "plant curious" consumers by creating something new instead of trying to create imitation meat.
"Other brands are trying to replicate meat. Plant protein companies are rushing toward the meat culture and trying to act like meat. We're already there. We're looking at it the other way," said Jim Splinter, Hormel's group vice president of corporate strategy. "We're celebrating the great taste of plants in it own right … Consumers tell us it doesn't have to taste like meat. It just has to taste good."
Hormel introduced its Happy Little Plants product line last week with a new lean ground plant product that can been used like ground beef. It is made from non-genetically modified soy beans from the upper Midwest.
Under the subsidiary brand of Cultivated Foods, the new products are being made on the lean ground turkey production line at Hormel's Jennie-O plant in Faribault. It's being sold at some Hy-Vee grocery stores in Minnesota, including in the Twin Cities and Rochester, plus stores in Iowa, Kansas, Missouri, Nebraska and Wisconsin.
More plant-based products, including breakfast sausage links, Italian sausage, bratwurst and seasoned burger patties are expected to follow "in a matter of weeks."
Happy Little Plants is Hormel's first major foray into this market as well as the first time using a streamlined approach to creating a new product.
In response to the rapidly growing interest in vegan and plant-based products as well as its own in-house research, Hormel fast-tracked the creation of the plant-based food line. Splinter says it took just eight to 10 weeks to take Happy Little Plants from the idea stage to introducing the first product to market.
"It's a very small offering right now, but we believe it has a lot of upside potential," he said.
Hormel's research team found many people are looking at ways to introduce more types of plant products into their daily diets, while still eating meat regularly. They describe those customers as "plant curious."
Some analysts predict the global plant-based protein market could swell to a value of $14.32 billion by 2025.
Compared to competitors like Beyond Burger and Kellogg, Hormel's offering has 20 grams of soy protein without any gluten or cholesterol. It's 180 calories per serving. It also has fewer ingredients.
Hormel has a business that provides food service for cafeterias and restaurants. That arm is very interested in introducing plant-based products to its college and university customers, said Splinter.
After almost 130 years of building a brand based around meat products like Spam and bacon, making ground plant products might seem an odd thing for Hormel to do.
However, the Fortune 500 company, which owns brands like Wholly Guacamole, Skippy Peanut Butter, Chi-Chi's salsa and much more, says Happy Little Plants is a good fit.
"A lot of people might consider Hormel to be a legacy meat company, but we consider ourselves a global food company," said Splinter.