How To Shop For A Mindful School Lunch When You Literally Have No Time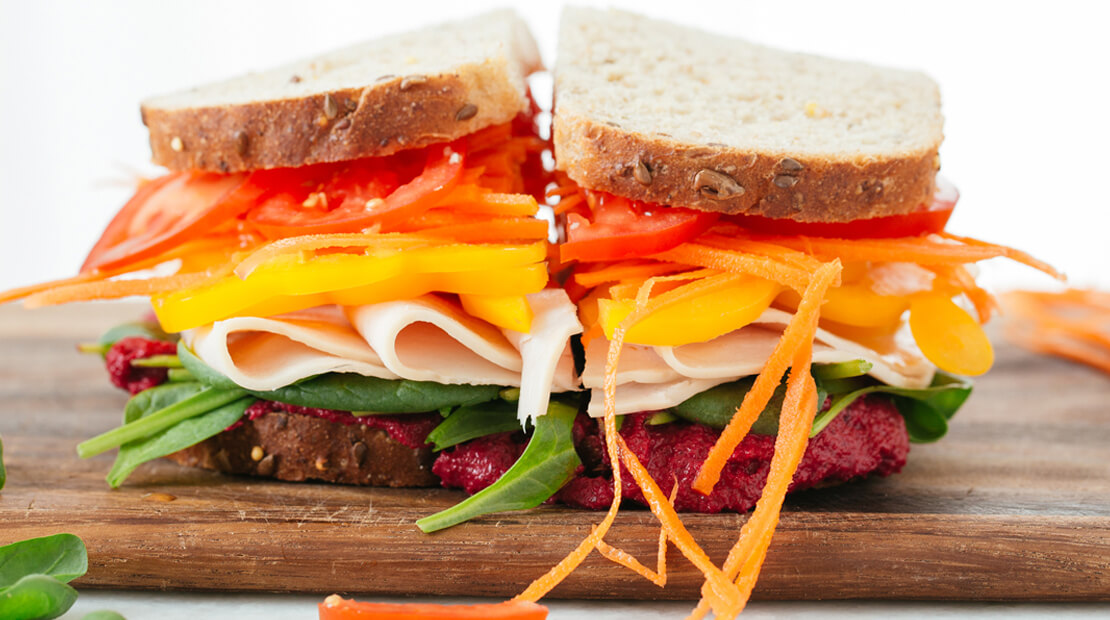 Mind Body Green
Food shopping for yourself is one thing, but when you've got a growing family to feed, it's a whole different game.
Not only are you trying to make sure your kids are eating healthy, balanced meals, but you also know it's important to be mindful about how their food got here.
Curating a cart of conscious groceries for school lunches sounds like a great idea—until you realize you've got 15 other things on your to-do list for the day. Below are four key ways to know that you're on track when it comes to packing a clean and conscious lunch for your family in a hurry:
1. Check the certifications.
Though people are paying more attention to labels and certifications these days, not everyone understands what each stamp, label, and certification actually means—let alone which ones matter and which ones are just gimmicky marketing. When choosing lunch items that are quick and easy to toss in a lunchbox, take a minute to evaluate what's on the packaging …
2. Seek out humanely raised food.
More than ever, shoppers are paying attention to food labels specific to how the animal was raised—over two-thirds of consumers take note of this, which is an encouraging trend in today's food industry. But again, most of the remaining third primarily aren't aware of what certifications are important to know and look for.
Luckily, a handful of brands that come prepackaged (perfect for timesaving lunch prep) have committed to improving animal-raising practices on farms. Take Applegate®'s pre-sliced deli meats—all poultry, pork, and beef raised for Applegate are certified for higher animal welfare standards by third-party groups such as Global Animal Partnership® and Certified Humane®. Basically, this means they're upholding humane practices like no tail docking or teeth clipping and no confinement to crates for pigs, and more space and even toys for their turkeys and chickens.