How We're Helping – Tornado in Taopi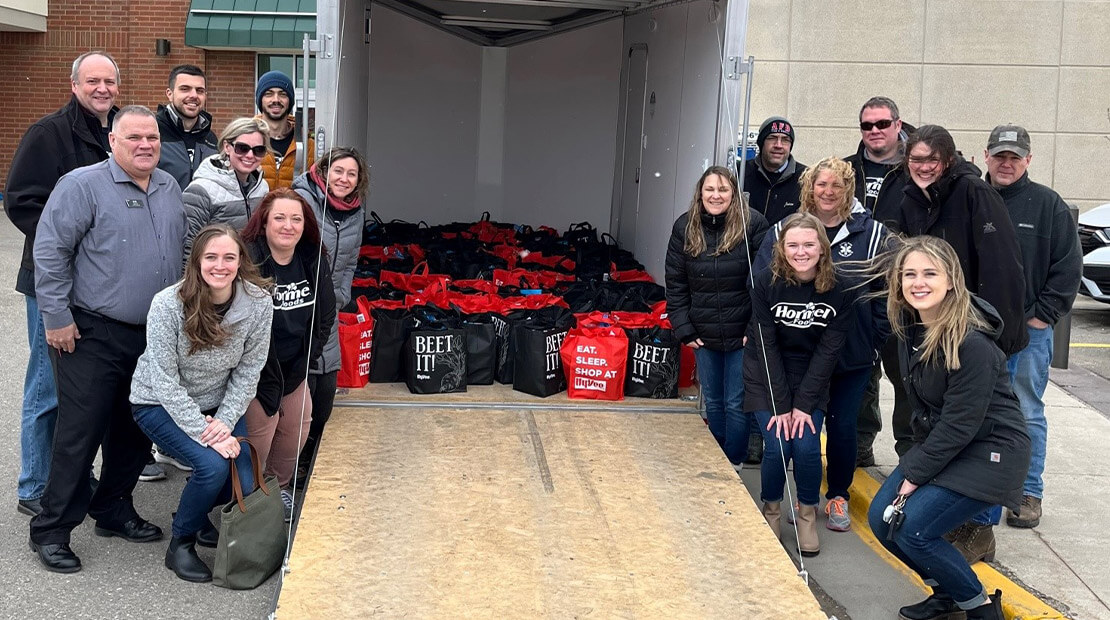 Taopi , Minn.
Hormel Foods team members step up to support neighbors after tornado
Hormel Foods supports disaster relief efforts around the world, and when a tornado hit the community of Taopi, Minn., right in the backyard of our World Headquarters on April 13, we jumped right in to help. It hit especially close to home when we learned that two of our own team members from the Austin (Minn.) Plant were impacted. Members of our human resources team have been in contact with these team members, offering them support and assistance from our Hormel Foods CARE Program disaster-relief fund for team members.
Hormel Foods is stepping up to help out in other ways as well. We've been working closely with those on the frontlines of the relief efforts to find out how we can assist and be sensitive to community members during this difficult time. Over 20 team members organized and delivered over 100 bags of groceries for the residents, and the team had a chance to participate in cleaning up some of the debris. Volunteers spoke about how heartbreaking it was to see the town impacted by this devastating tornado.
Hormel Foods was also able to send another group of team members to set up their temporary emergency relief pantry and supply room. This included providing a shelving system and organization of all items, and stocking some of the items available to people. This resource was set up in one of the only garages left standing in the town, and is a central place for all residents and volunteers to collect the supplies, food and other amenities needed for the long-lasting recovery efforts.
A big thank you to all who have offered to help coordinate and support these efforts. Our hearts go out to the community members and all those working to rebuild.