IDDBA '18: Deli Highlights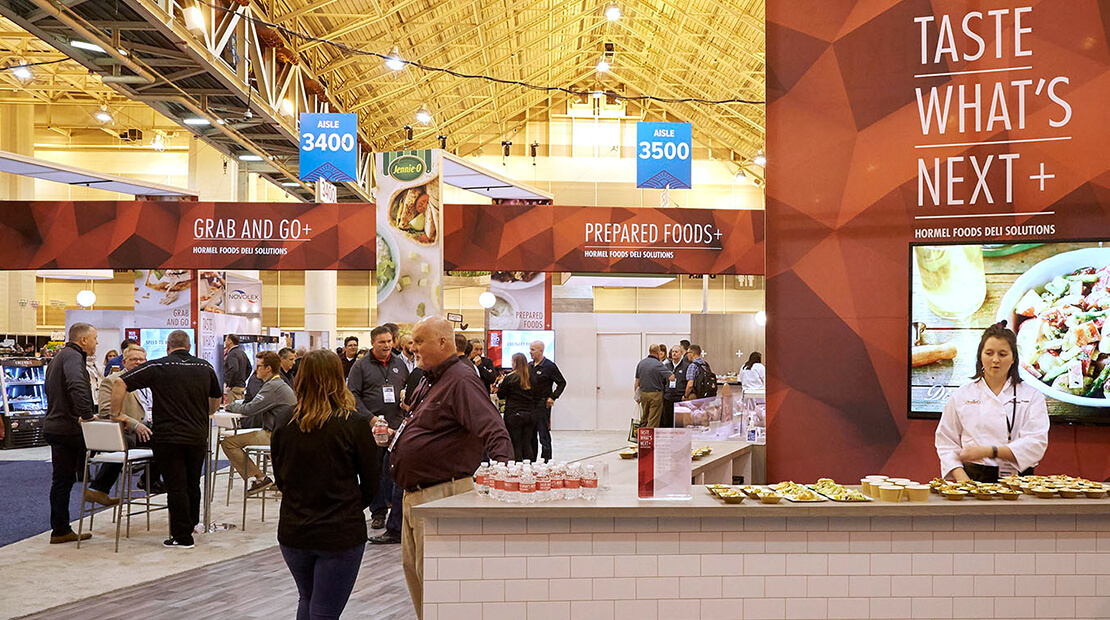 Instore Magazine
Instore Magazine highlights new offerings from the Hormel Foods Deli Solutions group at the International Dairy Deli Bakery Association show.
Today's consumers want foods that are fresh, good for them and easy to understand. Foods that are willing to take risks when it comes to flavor. Many want their instore grocery experiences to rival the experience of going to a favorite restaurant, as the lines between retail and foodservice continue to blur.
Oh, and make it all super-convenient, if you please.
Pleasing today's instore consumers gets more challenging by the day. But suppliers at this year's IDDBA showed, again, that they're up for it …
Now that it's under the Hormel Foods umbrella, Columbus Craft Meats is ramping up production and promotion of new meat-and-cheese snack and antibiotic-free products, company officials said at IDDBA.
Several spotlighted products featured a large banner across the front of the label reading "Pork Raised Without Antibiotics Ever!" Products in the line include Uncured Pepperoni & Fontina Cheese and Uncured Italian Dry Salame.
On the snacking side, among the Columbus products highlighted at the show were a 1.3 oz Italian Dry Salame Panino, which features thin-sliced Monterey jack cheese rolled with salame; and a 3.9 oz Genoa Salame Panino, thin-sliced mozzarella rolled with salame.
Coming in October from Hormel's Hormel Gatherings line, meanwhile, are two new party trays. The 28 oz Cheese Ball Party Tray features a ball made with Kaukauna sharp cheddar coated with gourmet almonds. The 52 oz "jumbo" tray features four Hormel brand meats —chorizo, Genoa salami, ham and turkey —round, crispy crackers and four cheeses: gouda, swiss, cheddar and colby-jack.
New products from another Hormel deli meat brand, Jennie-O, include two bulk-case flavored turkey breasts: sweet Thai and chili pepper. The chili pepper turkey features ancho and ghost chilis and red bell peppers. "There aren't a whole lot of new flavors being brought into the bulk case," says John Gerde, who specializes in deli case products for Hormel.