Trends from the 2018 National Restaurant Association Show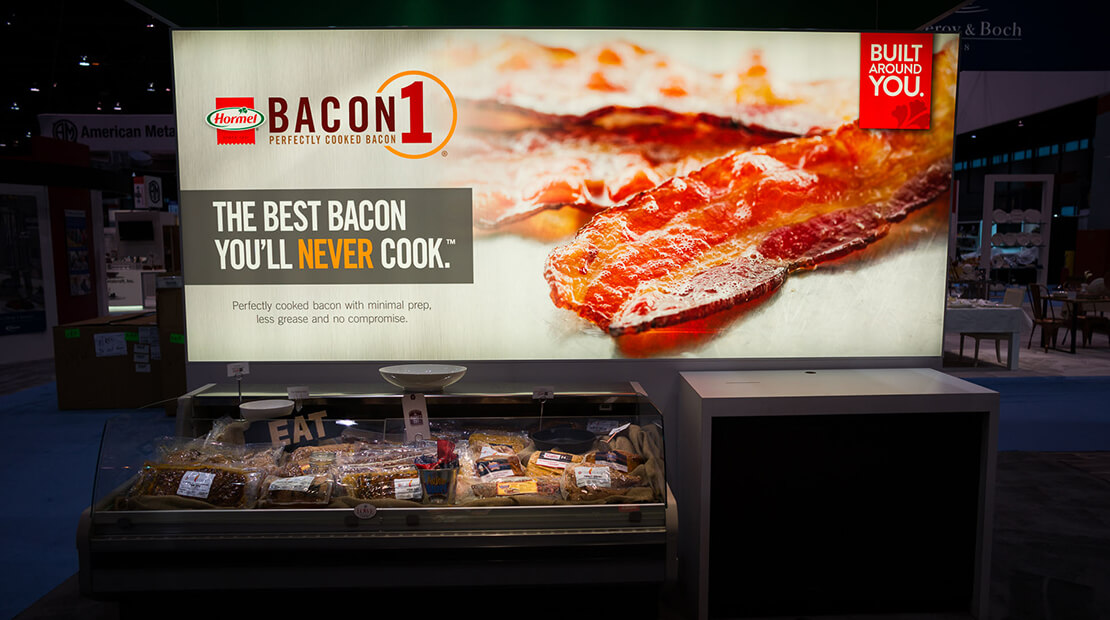 From new technology and equipment to inspiring and inventive culinary breakthroughs, last month's annual National Restaurant Association (NRA) show in Chicago provided no shortage of innovation destined to transform the food service industry.
Chris Candullo, chef and senior scientist in the product development group at Hormel Foods, discussed trends he observed throughout the 4-day event.
Technology and Automation
Technology and automation continue to grow and improve in the foodservice industry, resulting in less wait time for customers. In addition to robots preparing food, the speed of which food is prepared was a considerable focus of many vendors at the show. One example that stood out to me was a jet steamer designed to cook a wide variety of foods faster and more efficiently than traditional methods. This product was able to prepare eggs in 12 seconds, oatmeal in 26 seconds and rice in 16 seconds, and that's just scratching the surface.
Bacon, Bacon, Bacon
The demand for bacon continues to remain high and shows no signs of slowing. While on-trend and unique flavors designed to meet the constantly changing consumer landscape maintain high interest, our fully cooked Hormel® Bacon1™ product was incredibly popular amongst NRA show attendees. Hormel® Bacon1™ perfectly cooked bacon not only eliminates the hassles of cooking bacon from raw, it delivers the flavor, texture and appearance of freshly cooked from raw bacon. Additionally, it aligns with the "foods faster" trend. Its convenience frees up people, equipment and space, all of which are highly valued and appreciated by foodservice providers.
Natural and Clean Label
Natural and clean label offerings continue to trend in the food landscape. Consumers are willing to pay premium prices for all-natural items that fit a healthy lifestyle, so offerings that include an understandable ingredient deck and have eliminated artificial ingredients, enhancers, preservatives, etc. are on the rise.
Street Food
Last year, the NRA's annual survey of 700 professional chefs predicted street food-inspired dishes would be a hot trend in 2018. This proved true, as dishes such as tempura, tacos, kabobs, dumplings, pupusas, and others were popular at the show.