'It Gives Us A Little More Time': Austin Restaurants Get Boost With Help From Hometown Hormel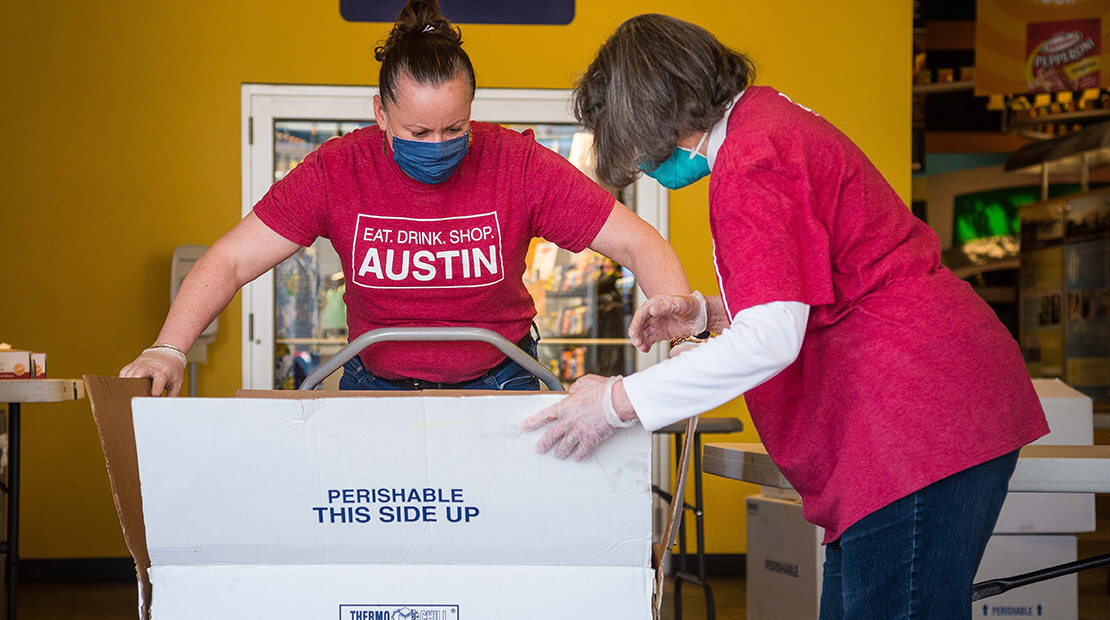 MPR News
At a time when the impacts of COVID-19 have closed the doors of many restaurants — temporarily or permanently — Josh Diaz is busier than ever.
Diaz is the manager and owner of Piggy Blues Bar-B-Que, a restaurant that has been a part of the community in Austin, Minn., for more than 20 years. While restaurants and bars in the state are limited to takeout service only under statewide orders, the diner-less dining room in Piggy Blues has been converted into an assembly line of to-go containers.
A major driver of the busyness, Diaz said, is Hormel Foods. The hometown corporation has been buying meals by the hundreds from local restaurants like Piggy Blues, the Old Mill and Tendermaid during the pandemic.