Justin's Coconut Almond Butter Is the Healthy Snack We Need Right Now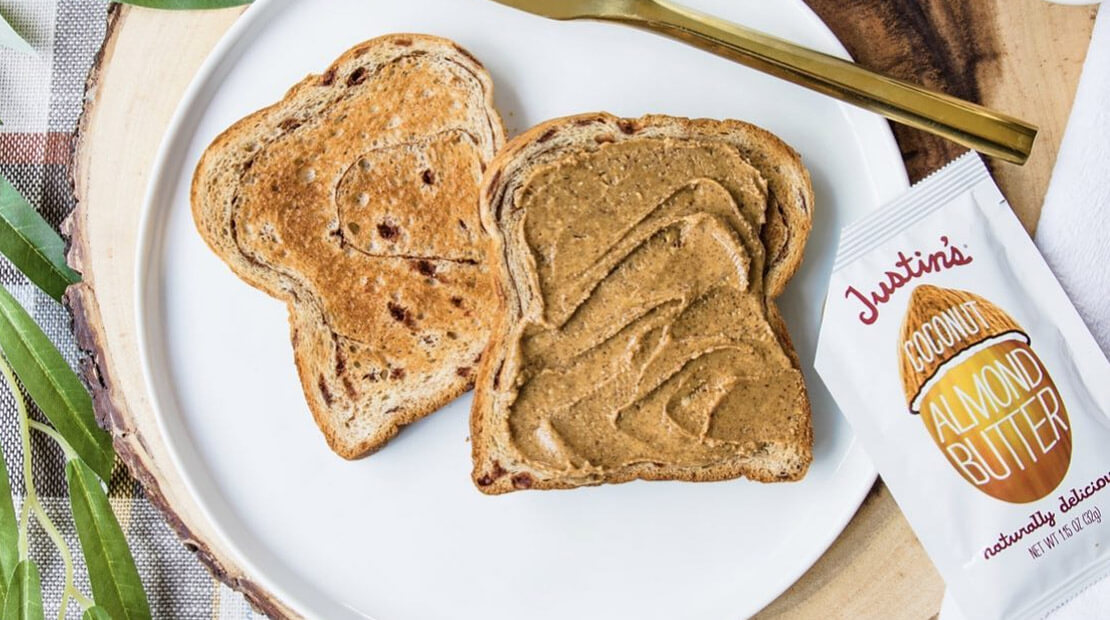 Taste of Home
You'll want to eat it with a spoon. (We do.)
Peanut butter has a lot of competition on the grocery shelves these days from all sorts of seed and nut butters like cashew, sunflower and, of course, the always popular almond. We've noticed more flavor varieties popping up among the alternative butters, and we love to try to them all.
That's how we found the one that will have you reaching for the jar all day long—Justin's Coconut Almond Butter.
Why Is Justin's Coconut Almond Butter So Awesome?
Whether you're whipping up a tasty healthy snack or adding it to a more substantial meal, you'll be surprised at how perfectly this combo works. (Or maybe you won't be surprised? If this is a combo you already love, try our Coconut-Almond Cookie Bark or our Almond-Coconut Lemon Bars.)
Sold in convenient single-serving squeeze packs and standard 12- and 16-ounce jars, this healthy nut butter hits all the right notes. It's not too oily or gritty like other almond butters, so it spreads nicely on delicate apple slices or chunks of banana. It also won't tear up most heartier breads, which is a problem with drier almond butters that require a lot of stirring to stay soft.
But the best part of this yummy spread is the perfect blend of the coconut flavor with the almonds. Organic creamed coconut is mixed in with the almond butter, so there's no coconut shreds or pieces but you still get the delicious flavor. For those who don't love coconut's texture but like the taste, this will scratch the itch. It has a hint of sweetness, but it's not overpowering. With five grams of protein per serving and seven grams of carbs, it isn't too sugary.