Lincoln First Responders Team With Hy-Vee To Give Away 300 Hams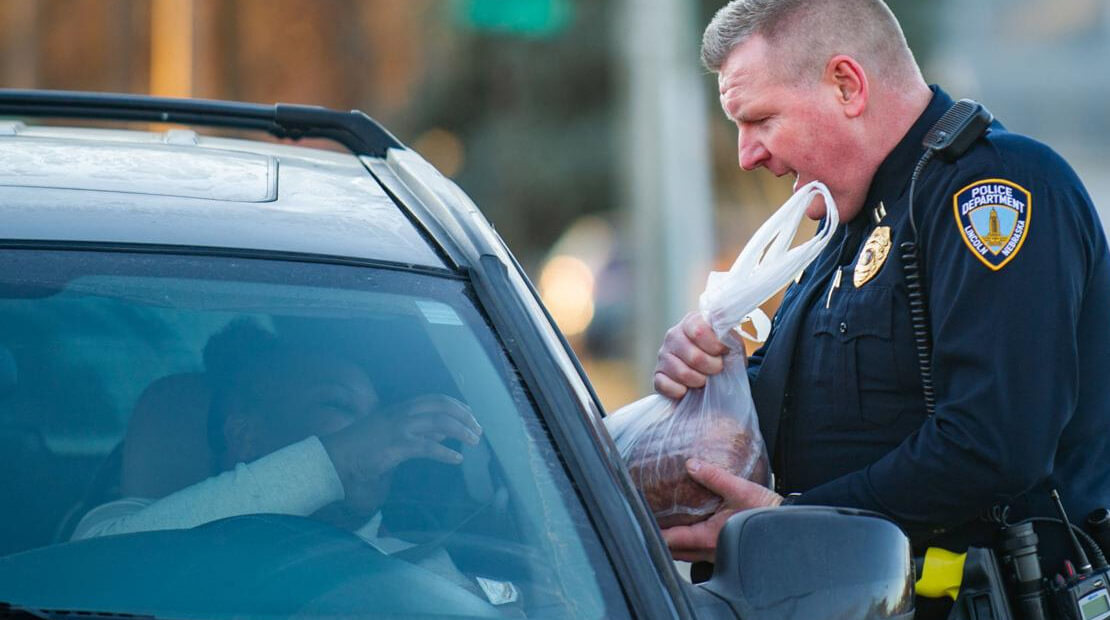 Lincoln Journal Star
The line started forming next to the Hy-Vee truck outside of the Lincoln Salvation Army at about 3 p.m. Thursday afternoon.
Members of Lincoln Fire and Rescue and the Lincoln Police Department weren't scheduled to hand out the first ham until an hour later as part of the second annual Hy-Vee Hams for the Holidays event.
That "says there are a lot of underprivileged people in Lincoln that need help," Lincoln Police Capt. Don Scheinost said. "We're very grateful that Hy-Vee and the Salvation Army were able to work with us. It was a great amount of teamwork."
Isaac Vinson of Lincoln and his son arrived at the Salvation Army, 2625 Potter St., just after 5 p.m. and thought they might be too late, but they drove home with the final ham.
"I thought we'd definitely missed out, but we figured we'd come over and check it out anyhow," he said. "It really helps out, I tell you that. I'm going to put this thing on my smoker and it's going to be on the table for Christmas dinner. I would've been happy to get a ham, period, but to get the last ham, I feel like they were holding it for me, like they knew I was coming."
The Lincoln event was the last of 19 put on by Hy-Vee and Hormel Foods across seven states and brought the total number of hams given out up to 5,250.
Following the Thanksgiving sales, Hy-Vee takes stock, at a corporate level, of how many hams they can give to communities.
Ivy Sprague, a communications manager for Hy-Vee, said some locations ran out of hams in as few as 10 minutes.