Hormel Foods Raises $350,000 for United Way of Mower County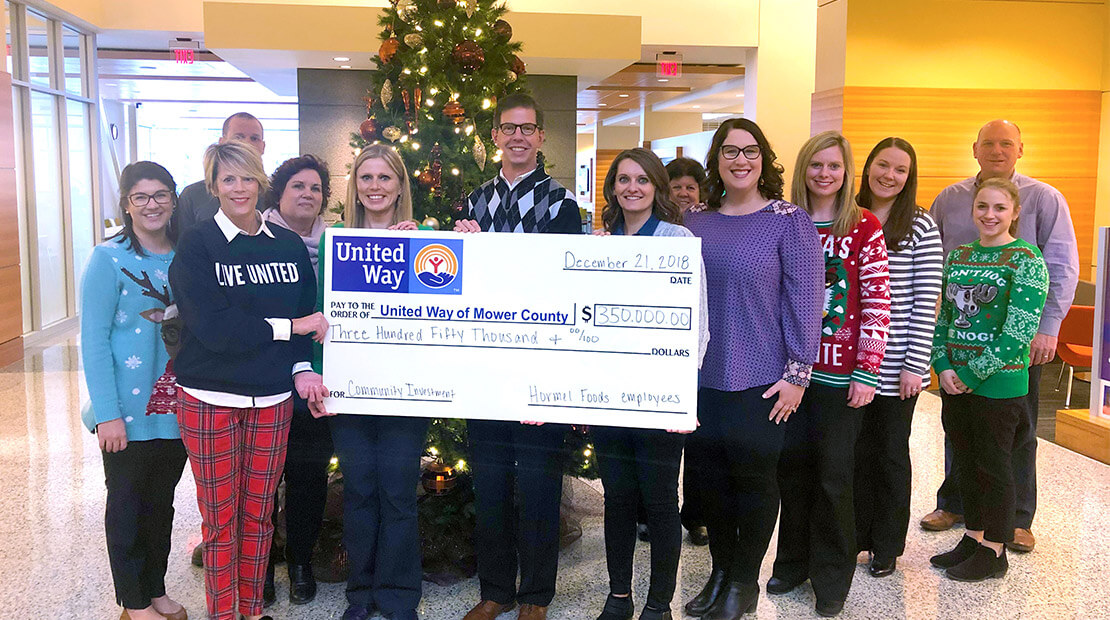 Austin Daily Herald
Right before the holidays, United Way of Mower County got a massive gift on Friday afternoon.
Hormel Foods Corporation presented the United Way of Mower County with a check for $350,000 as part of the company's 2018 workplace fundraising campaign that the Hormel Foods employees participated in as a way to invest in local programs that affect health, education, financial stability and basic needs through United Way.
"We set an aggressive goal," said Jennifer Riggs, senior general accountant for food services. "We are thankful for their compassion and generosity."
From the money raised by Hormel Foods' more than 2,000 employees, the United Way will invest in programs serving Mower County residents with a wide range of needs.
Every year, the nonprofit's workplace campaign brings people together from different sectors by giving them an opportunity to donate, volunteer and advocate for causes that are important to them.
"We had another very successful United Way Campaign and again saw the generosity and willingness of our employees to give back to the community," said Scott Aakre, vice president of corporate innovation and insights at Hormel Foods and co-chair of the company's United Way fundraising efforts. "I'm proud of the partnership between Hormel Foods and the United Way of Mower County and have seen firsthand the positive impact of these donations through the support they provide to so many people."