Lori Marco Featured in National Law Publication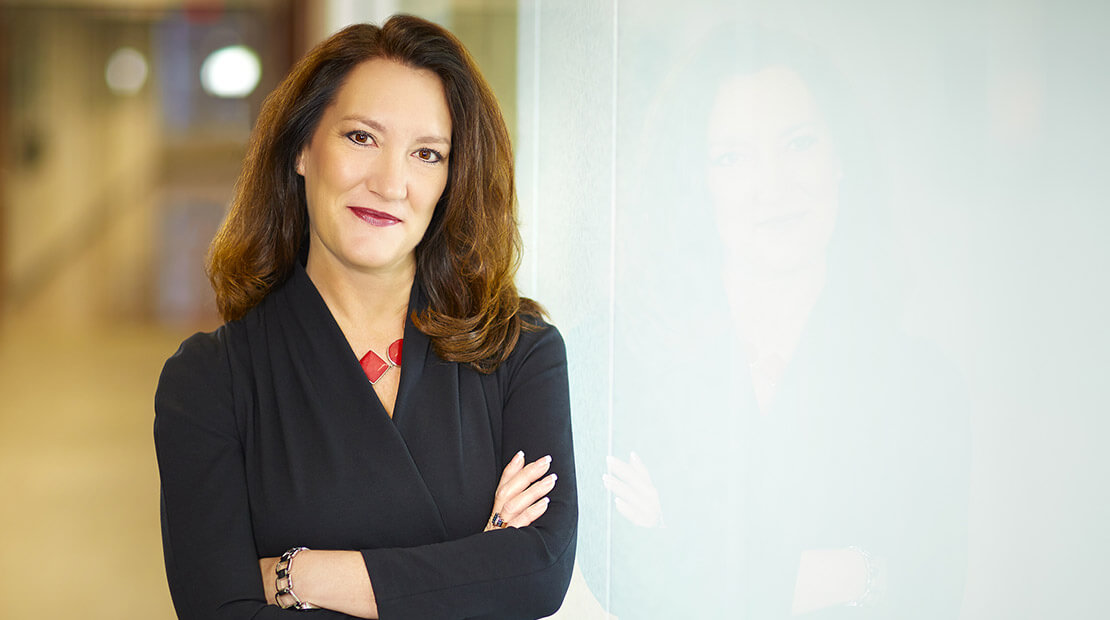 Law360
The final question the writer for Law360, one of the top legal publications in the world, asked Hormel Foods top lawyer
Lori Marco
was if she could have one food for the rest of her life, what would it be? Without missing a beat, she replied, "
Hormel®
huevos rancheros with
Hormel®
jalapeño bacon and
SPAM®
jalapeño with a
Justin's®
dark chocolate peanut butter cup for dessert."
Always the company advocate, Marco shared her professional journey to the Hormel Foods top legal and external affairs post during a 15-minute question-and-answer session that covered topics such as how she decided to become a lawyer and what makes Hormel Foods special.
The general counsel and senior vice president of external affairs accidentally "found her calling" as a lawyer. After receiving a bachelor's degree in biology and chemistry and working as an environmental consultant, she returned to the University of Minnesota with plans to pursue a joint degree in conservation and law. Admittedly, she didn't love all of the legal courses (constitutional law, for example). But she toughed it out, earning the highest grade in her constitutional law class and ultimately graduating with a law degree. A registered patent attorney, she practiced intellectual property litigation at the Minneapolis firm Briggs and Morgan until joining Hormel Foods in 2004.
Marco shared her passion and commitment to evolving the legal function at Hormel Foods. "To bring the law department closer to the business is a relatively new thing. Getting out of the offices, putting lawyers in positions to opine on business matters is different, and we lawyers need to rise to that challenge. But that's a changed mindset in lawyers. A successful in-house counsel of the future will be knocking on the doors of the rest of the perimeter."
Marco also talked about her community involvement as a member of the Minnesota Zoo Foundation Board of Trustees and her affection for Austin, Minn.
"Hormel Foods is a great company. We're in a small town. We know each other deeply, and this affects the dynamic at work because we're friends and neighbors, and we're together a lot socially. We understand each other in the workplace in a way that just doesn't happen in companies located in big cities. But the gigantic upside is that we all have each other's backs, both personally and professionally. It's a very, very collegial atmosphere here."