MegaMex Foods Donates a Fire Truck to the City Of Sabinas, México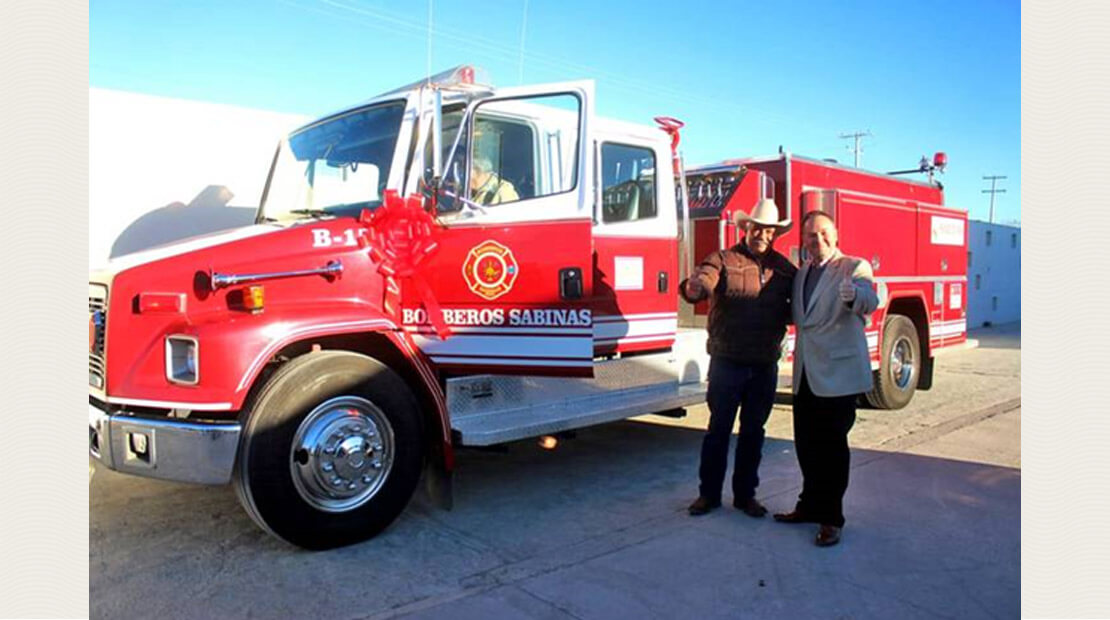 Sabinas is a city of 63,000 residents in the northern state of Coahuila, México. Since 1990, Avomex, the local subsidiary of MegaMex in México, has been producing Wholly Guacamole® dips.
The company is one of the major local employers in the area, providing about 3,200 jobs.
Due to the economic conditions of Sabinas, the city did not have a fire truck. So Avomex decided to help. On Dec. 14, 2018, MegaMex Foods and Avomex donated a fire truck to the local fire department. This was a major event in which several local authorities participated. The Mayor of Sabinas, Cuauhtémoc Rodríguez, received the keys to the truck from MegaMex Foods. The modern, fully equipped truck will be used to fight fires and help with other types of local emergencies.
During the ceremony, Mayor Rodríguez highlighted the great relationship that the company has with the city, and distinguished Avomex as a socially responsible company that constantly helps the local community. "In the name of the people of Sabinas, we are proud that Avomex keeps growing and that is why we are providing all available resources so that the company continues developing and maintains all these jobs. There is no doubt that we have an excellent relationship, in particular with the local management."
Santiago Severi, vice president of administration and human resources for MegaMex, stated that Avomex is committed to continue helping the community of Sabinas and providing jobs. "With the help of the people of Sabinas, Avomex went from being a small producer of guacamole to an industry leader in the processing of avocado products. As gratitude, we are here today delivering this fully operational fire truck."
During the presentation, Mayor Rodríguez was accompanied by members of his staff; the Sabinas Fire Department chief; Hugo Marquez, general director of Avomex; Mauricio Peña, finance and administration director of Avomex; Fernando Portales, production manager of Avomex; Karla Weideman, vice of operations for MegaMex; Gene Novak, senior operations manager of Fresherized Foods; and other members of the Avomex organization.