Hormel Plant Employees Raise Over $131K For Mower County United Way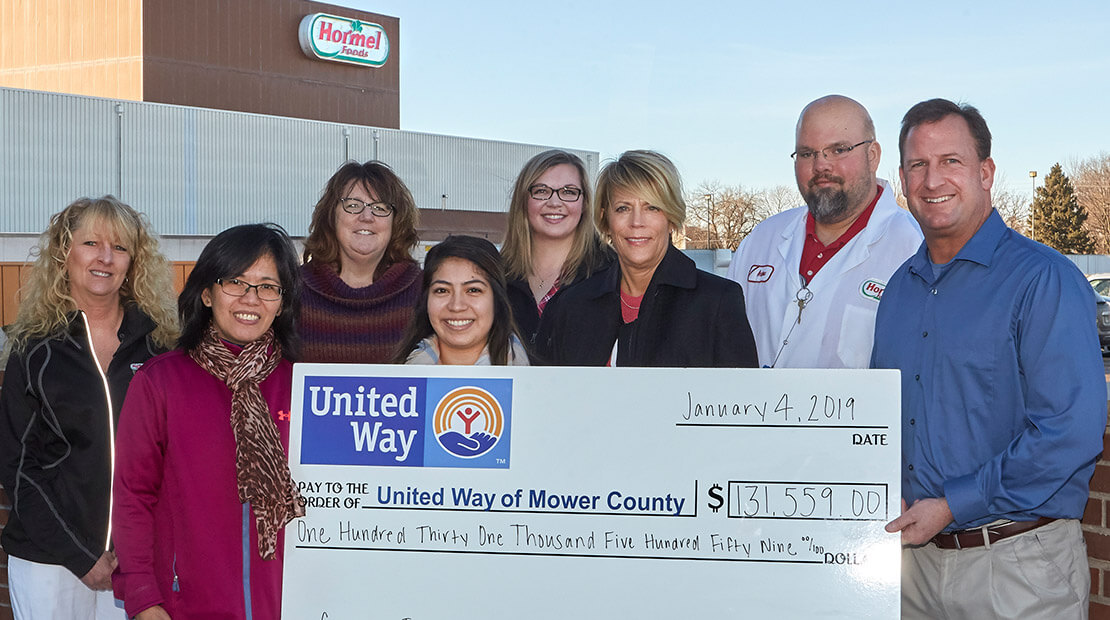 Austin Daily Herald
The employees at the Hormel Foods Austin Plant completed their 2018 workplace fundraising campaign for the United Way of Mower County, raising $131,559 to invest in local programs that create change in the areas of health, education, financial stability and basic needs.
Austin Plant employees have been very active and consistent supporters of United Way's partner agencies' programming," said United Way of Mower County Executive Director Diane Baker. "Over $1.2 million has been invested in Mower County by this group of individuals since 2010, and their contributions have had a profound impact on those we serve. We are very appreciative for everyone who helps us do the work that we do."
"Hormel Foods continues to be a great supporter of United Way and our community," said Austin Plant Manager Clint Walters. "This year's donation is one of the many ways our team is investing in the communities in which we live. I am always proud and overwhelmed by our plant professionals' generosity to support those in Mower County. As we begin a new 2019 calendar year, I cannot think of a better way to motivate and inspire us to give back and positively impact our many neighbors."
The funds raised by Hormel Foods employees will be strategically invested in programs that serve the people of Mower County through United Way's Community Investment Process.