Megamex Launches Single-Serve Wholly Guacamole Snack Cups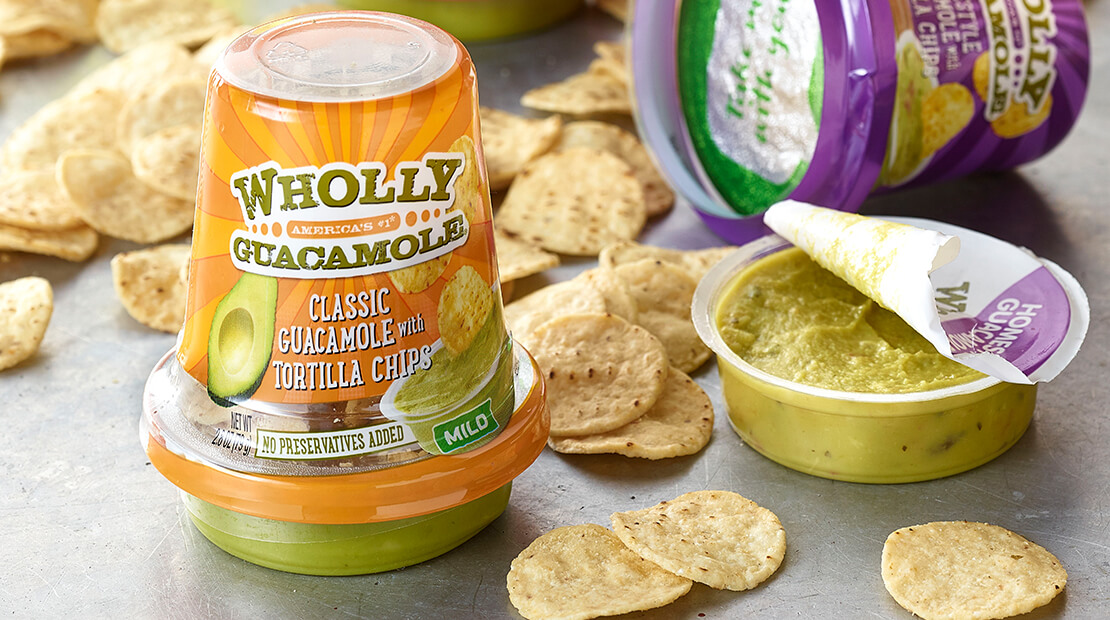 FoodBev Media
MegaMex Foods has launched a line of portable avocado Snack Cups under its Wholly Guacamole brand in the US.
Designed as a grab-and-go option for lunch boxes, picnic baskets or beach bags, the Snack Cups follow on from Wholly Guacamole's launch last year of a range of refrigerated avocado dips and spreads.
Stemming from an aim to bring the goodness and flavour of the brand's products to a more portable package, the products are available in two flavours – classic and spicy – and are served with a portion of tortilla chips.
MegaMex Foods senior brand manager Diana Pusiri said: "With the new Wholly Guacamole Snack Cups, we're answering a growing demand for wholesome and convenient, yet satisfying snacks.
"The new single-serve, portable Snack Cups adds variety to our delicious line of guacamole dips made only with simple and real ingredients. Like all our foods, there is no need for mashing or prep – just open the cup and let the snacking begin."
The 2.8 ounce Snack Cups are available in the US and retail for between $1.99 and $2.79.