Nom Life's Ewa and Jeromy Dish on Their Love of SPAM and Epic Clothing Collab With the Brand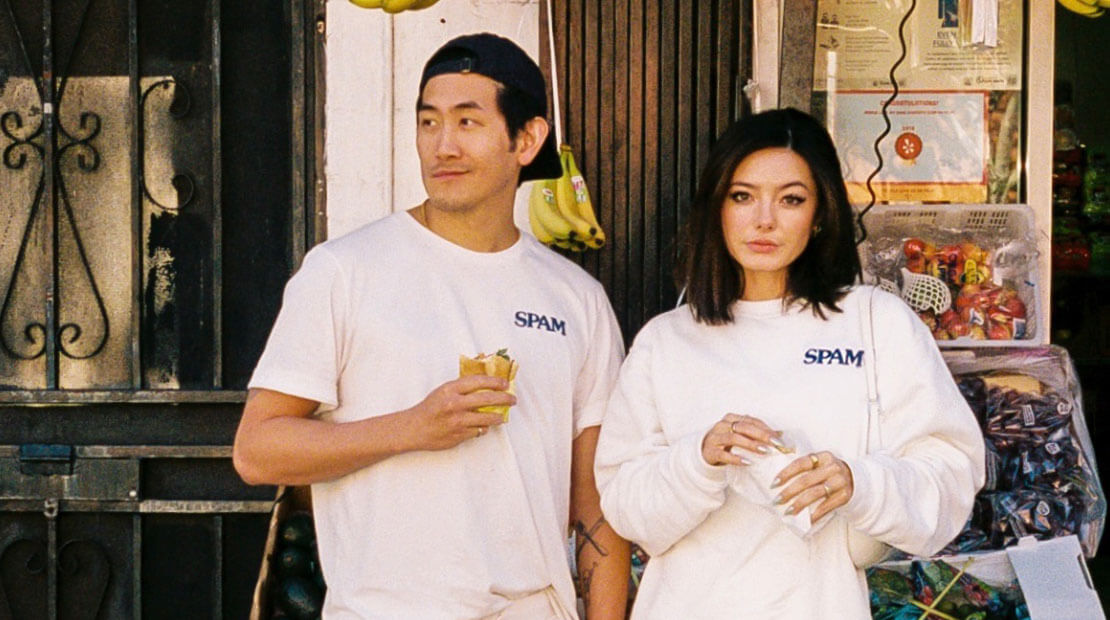 Sweety High
New York-based couple Ewa and Jeromy Ko are best known for their Nom Life blog, sharing their love for food and travel with the world—and their latest venture incorporates a foodie brand close to both of their hearts.
This month, the duo shared their new limited edition SPAM Brand x Nom Life Collection clothing capsule, featuring striking unisex pieces built for comfy everyday wear, encapsulating the cozy nostalgia the two have for the brand. Even more, all profits from this new collection through June 30, 2023, are going to the non-profit org Convoy of Hope to feed the hungry, do community outreach and so much more.
As SPAM lovers ourselves, we fell in love with the collection at first sight, and we have the privilege of not just getting to check out the collection first-hand, but also speak with Ewa and Jeromy themselves to learn more about how it came to be. Check out our reviews of the collection below before discovering their great story.
This collab didn't have to feature one of the comfiest sweaters of all time, but it's clear that no corners were cut in bringing it to life. This crewneck has such a clean look, with an ultra-plush interior that'll make you want to grab it anytime the weather gets chilly. We're huge fans of the classic SPAM logo above the heart, but the text on the back is even more fun. It reads like concert tour dates and locations, but instead features each of the new SPAM varieties introduced over the years, and when they first came out.