Organic Meats: What's Behind the Huge Growth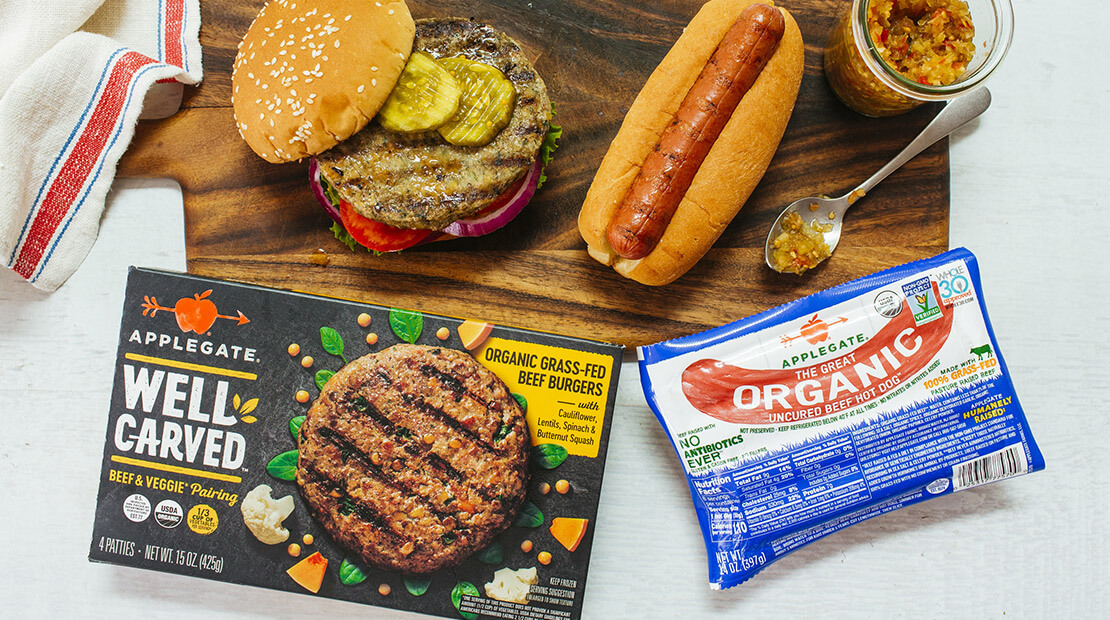 Supermarket Perimeter
Organic meat is booming. In the past year, organic meat sales have grown 37% versus two years ago, outpacing the meat department, which grew 20%, according to Nielsen data.
Although organic food is the largest growing sector of the food industry, it still only accounts for 5% of the total dollars spent on food annually.
In NCS's 2021 brand awareness survey, consumers report looking to retailers, second only to farmers, for trusted information. That means retailers have a responsibility to educate their shoppers about the values and benefits of eating organic, and to make these products available to consumers who value their health, animal welfare, and sustainability.
When it comes to organic meet, interest has been rising annually.
Jenny Burns, senior director of innovation and brand equity for Applegate, Bridgewater Township, N.J., noted that when it comes to the meat shelves at the supermarket, the industry has long seen brands and retailers developing organic versions of the top selling conventional items.
"This is a popular strategy as it offers consumers more choice and retains the high-value shoppers looking for elevated standards," she said. "More recently, however, we've seen a trend towards more unique or innovative items launched exclusively as organic. This is exciting because it signals that organic is a compelling and motivating selling point for them even if they are not familiar with the product or already purchasing it."
"We've certainly seen this reflected back to us from our consumers shopping the meat aisles," Burns said. "People tend to scrutinize the labels of their grocery items after major life events such as the birth of a child or a health setback. The organic label serves as their shorthand for the spectrum of benefits impacting them personally but also their community and the world around them."
…
Burns noted that Applegate's WELL CARVED line is the perfect example of taking popular items consumers crave and then not only elevating the quality of ingredients used to make them, but finding ways to make the product unique, such as pairing meat with plant blends.
For instance, WELL CARVED burgers and meatballs are made exclusively with organic meat and vegetables and offer consumers a way to enjoy real, clean meat in tandem with vegetables that promote health and a healthier planet.
"We are also about to launch a new organic snacking item called Applegate Organics Genoa Salami Bites," Burns said. "Our traditional organic Genoa Salami is one of our more popular items and, with snacking continuing to be a huge food occasion, we hope making a version that is portable and bite-sized will satisfy the needs of consumers looking for organic snacking options that are also a good source of protein."