Pandemic Proves Charcuterie Popularity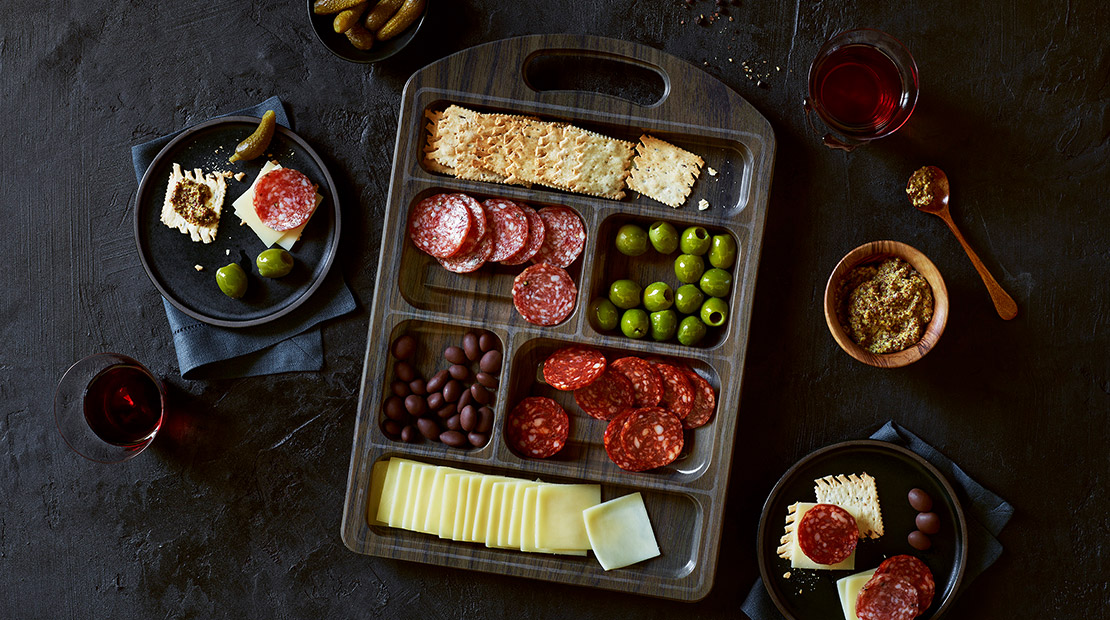 Supermarket Perimeter
Consumers can't help but be interested in charcuterie when they see a delicious spread of artisan goods artistically displayed on a wooden board, and that's a big reason why supermarkets saw an increased demand in the charcuterie category in 2020.
"The fact that something so fun and exciting in the food world can be ideal for snacking, a romantic date night, and any occasion in between makes charcuterie the ideal food trend with staying power," said Evan Inada, charcuterie director for Columbus Craft Meats, Hayward, Calif.
Domestically made premium charcuterie is still a relatively new category and US producers of cured meats have really started to emerge in the last decade or so …
There seems to be new and different charcuterie pairings and flavors popping up in supermarkets all the time.
"Brooklyn Cured's line of shelf-stable salami chubs inspired by cocktails has been exciting for consumers and successful for specialty and deli departments throughout the country," Bridi said. "Our salami with bourbon and sour cherries is inspired by a classic Manhattan cocktail, and it's unique and festive."
Inada noted the biggest trend in charcuterie at the supermarket is in the way shoppers are being drawn towards specialty meats and cheeses with the sole purpose of finding something new and exciting to add to their charcuterie board.
"Shoppers want to be educated on what to shop for to make their own personal charcuterie board, especially this year, when we are all looking for something fun and exciting we can create ourselves at home to fill the void of the normal restaurant experience," he said. "We have been focused on continuing to create an exciting and educational charcuterie experience for shoppers to learn through enjoying charcuterie with us."
For instance, the company offers two varieties of Columbus Charcuterie Tasting Boards, which include specifically chosen items that are key to creating a balanced charcuterie board with its Columbus sliced salami and Prosciutto, along with the perfect cheese, olive, dried fruit and cracker pairings.
"Once a novice charcuterie eater tries our Original or new Mediterranean tasting board, they begin to understand how charcuterie flavors work when paired correctly," Inada said. "We also have been making sure to create the perfect wow factor items to add excitement onto the charcuterie board in our three charcuterie bacon flavors and premium paninos."