A Brief History of Peanut Butter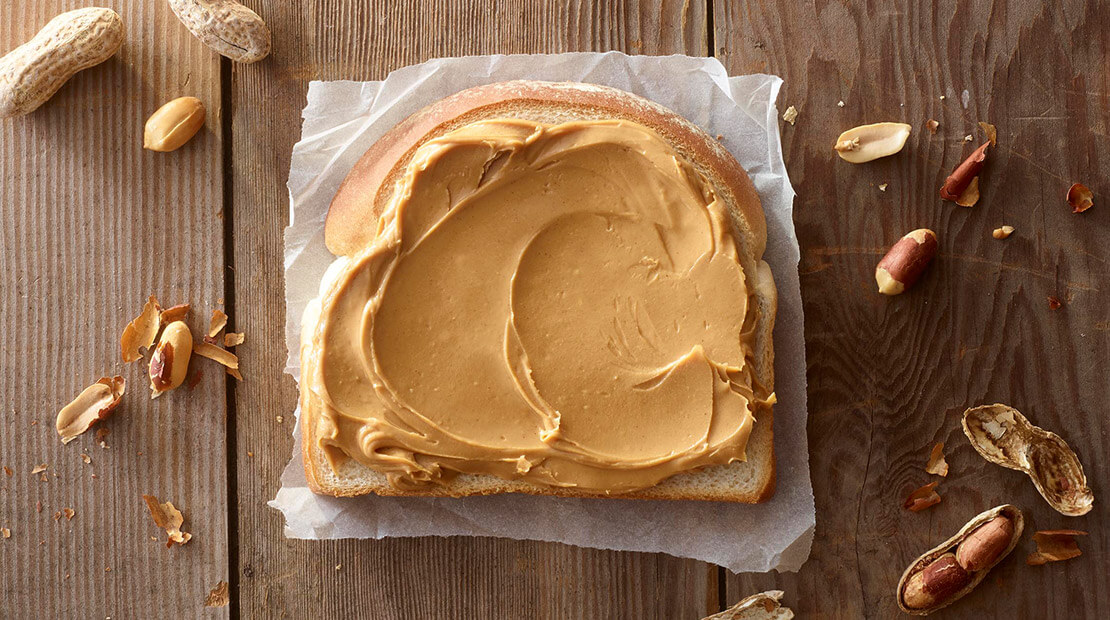 Smithsonian Magazine
The bizarre sanitarium staple that became a spreadable obsession
North Americans weren't the first to grind peanuts—the Inca beat us to it by a few hundred years—but peanut butter reappeared in the modern world because of an American, the doctor, nutritionist and cereal pioneer John Harvey Kellogg, who filed a patent for a proto-peanut butter in 1895. Kellogg's "food compound" involved boiling nuts and grinding them into an easily digestible paste for patients at the Battle Creek Sanitarium, a spa for all kinds of ailments. The original patent didn't specify what type of nut to use, and Kellogg experimented with almonds as well as peanuts, which had the virtue of being cheaper. While modern peanut butter enthusiasts would likely find Kellogg's compound bland, Kellogg called it "the most delicious nut butter you ever tasted in your life."
A Seventh-Day Adventist, Kellogg endorsed a plant-based diet and promoted peanut butter as a healthy alternative to meat, which he saw as a digestive irritant and, worse, a sinful sexual stimulant. His efforts and his elite clientele, which included Amelia Earhart, Sojourner Truth and Henry Ford, helped establish peanut butter as a delicacy. As early as 1896, Good Housekeeping encouraged women to make their own with a meat grinder, and suggested pairing the spread with bread. "The active brains of American inventors have found new economic uses for the peanut," the Chicago Tribune rhapsodized in July 1897 …
Rosefield went on to found Skippy, which debuted crunchy peanut butter and wide-mouth jars in the 1930s. In World War II, tins of (hydrogenated) Skippy were shipped with service members overseas, while the return of meat rationing at home again led civilians to peanut butter. Even today, when American expats are looking for a peanut butter fix, they often seek out military bases: They're guaranteed to stock it.
But while peanut butter's popularity abroad is growing—in 2020, peanut butter sales in the United Kingdom overtook sales of the Brits' beloved jam—enjoying the spread is still largely an American quirk. "People say to me all the time, 'When did you know that you had fully become an American?'" Ana Navarro, a Nicaraguan-born political commentator, told NPR in 2017. "And I say, 'The day I realized I loved peanut butter.'"
Though the United States lags behind China and India in peanut harvest, Americans still eat far more of the spread than the people in any other country: It's a gooey taste of nostalgia, for childhood and for American history. "What's more sacred than peanut butter?" Iowa Senator Tom Harkin asked in 2009, after a salmonella outbreak was traced back to tainted jars. By 2020, when Skippy and Jif released their latest peanut butter innovation—squeezable tubes—nearly 90 percent of American households reported consuming peanut butter.
The ubiquity of this aromatic spread has even figured in the nation's response to Covid-19. As evidence emerged last spring that many Covid patients were losing their sense of smell and taste, Yale University's Dana Small, a psychologist and neuroscientist, devised a smell test to identify asymptomatic carriers. In a small, three-month study of health care workers in New Haven, everyone who reported a severe loss of smell using the peanut butter test later tested positive. "What food do most people in the U.S. have in their cupboards that provides a strong, familiar odor?" Small asks. "That's what led us to peanut butter."