Parking It for Profits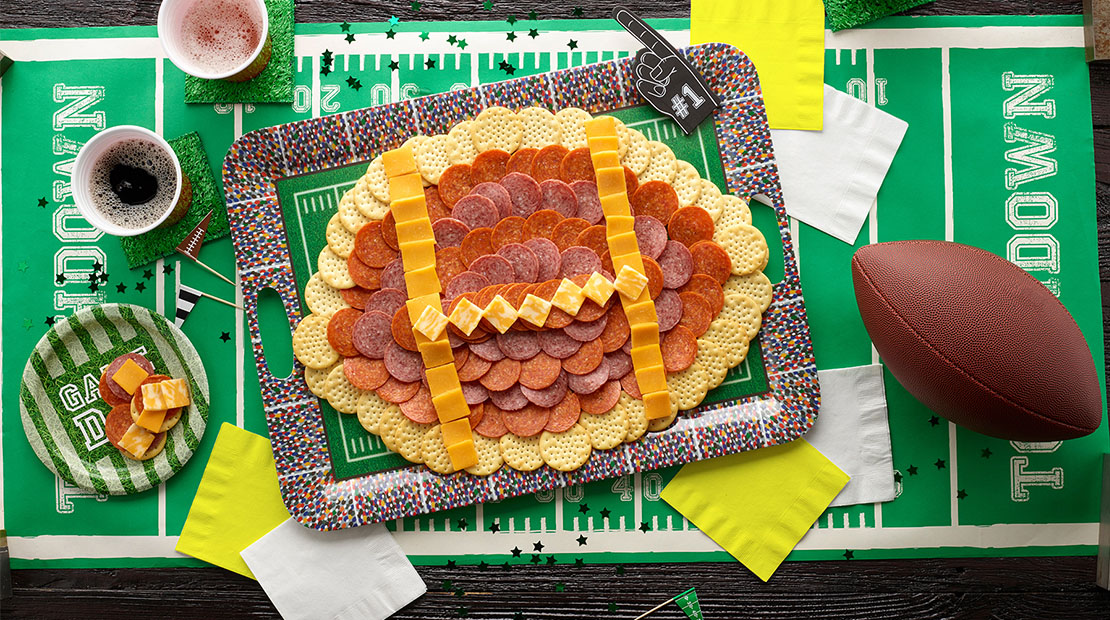 Deli Business
It's almost football season, and that means people are gearing up for a fall of tailgating with friends and family, be it for a pro, college or even high school game. And coming off a year where tailgating and meeting up was off the table because of the pandemic, this year's tailgating season is primed to be one of the biggest ever now that people are vaccinated and eager to share some in-person connections again.
Through Hormel Foods' Hormel Deli Solutions group, the company offers numerous items that are a great fit for tailgating, especially the Hormel Gatherings Party Trays.
"These trays offer consumers convenient solutions that the entire family will enjoy and make it easy to serve a tasty meat, cheese and cracker tray, including the tray to serve the items on," Quinn says.
In 2021, it launched its Hormel Pretzel Bites and Cheese Tray.
"We know that snacking continues to be a fast-growing category, and pretzels specifically are increasing at a 7% growth rate across the grocery store, and this a great way to capitalize on the trend," Quinn says. "It has soft pretzels and cheddar cheese sauce, and all consumers need to do is heat and serve."
The company also offers a Columbus Charcuterie Tasting Board that helps tailgaters take entertaining to a whole new level with upscale, artisan meats and cheese as well as other sides that perfectly pair with one another.
"Plus, Hormel Deli Solutions offers numerous prepared food items that are sure to be a hit at any tailgate," Quinn says. "Items like Austin Blues rib tips and Fontanini meatballs are great solutions and can also be customized with a sauce based on the end consumers' preferences."