Rochelle Foods Donates $10,000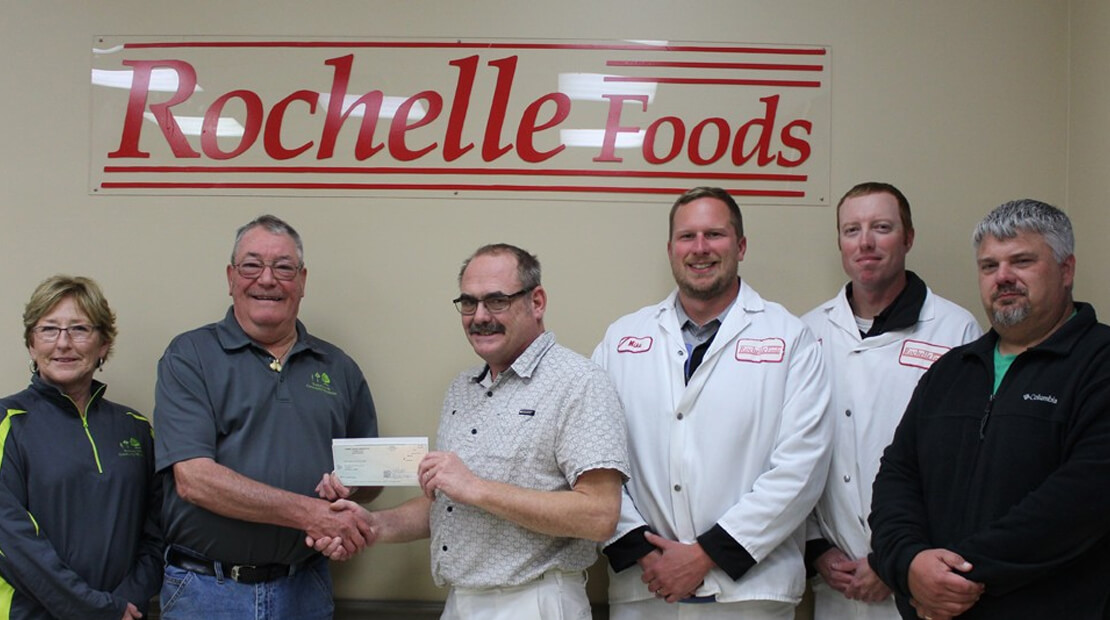 Rochelle News-Leader
For the eighth consecutive year, Rochelle Foods presented a donation to the Rochelle Area Community Foundation.
The donation of $10,000 is to help fight hunger in the community.
The Rochelle manufacturing facility, owned by Hormel Foods Corporation, established an endowment fund in 2011. Employees of the facility also contribute to the Hunger Challenge Fund through payroll deductions.
In 2017, two non-profit organizations, whose focus is on feeding the hungry, received grants from the endowment fund, issued by the RACF.
"We are inspired by Rochelle Area Community Foundation and their efforts to fight hunger in our community and we are honored to join them in that fight," said Bill Rice, plant manager of the Rochelle Foods Plant, in a press release. "I would like to thank our employees, whose dedication and hard work make it possible for us to help those in need. On behalf of Rochelle Foods, we are impacting the lives of our neighbors with the power of food. We are excited to help do our part in making a difference."
Just last year Hormel Foods donated $300,000 to local hunger relief organizations in 30 communities across the U.S., bringing the total to over $2 million in total program contributions so far.
"The investment that Rochelle Foods and their employees have made in the community through the Hunger Challenge Fund is a blessing to many who would otherwise go hungry," said Kim Montgomery, RACF Executive Director. "To date, the fund has provided $13,500.00 in grants to charities providing hunger relief in the local area. Through the power of endowment, this gift to the community will continue to provide increasing support each year, forever. Our children and their children will continue to steward these funds for the benefit of others long after we are gone."