Science of Food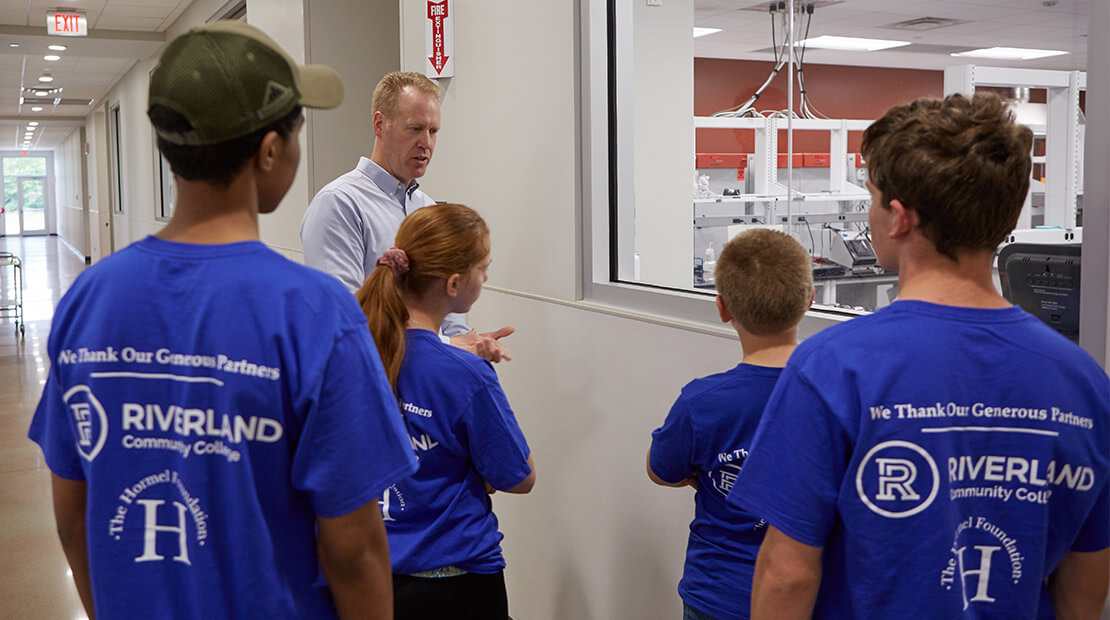 Austin Daily Herald
This year's theme focused on the theme "Food is Us" and was a free, fast-moving learning experience that makes science, technology, engineering and math come alive for students.
Participating in a week-long adventure of learning how to make root beer, experiencing the process of fermentation and touring various campus facilities, students got to participate in activities that helped them understand what STEM was about.
"These are really great students," said Dan Hoffman, interim director of Riverland Center of Agricultural and Food Science Technology. "They were really engaged and inspired to think about food sciences. This year was such a huge success and we thank Hormel Foods for sponsoring them."
Friday's tour was also the first time that Hormel Foods hosted a tour of its research and development labs for the STEM camp, according to Sally Stuben, manager of the chemistry and microbiology labs.
After Riverland reached out to Hormel Foods to host this section of their camp, the company took the time to help students experience different aspects of how the foods they eat are produced through presentations and hands-on demonstrations.
"We wanted to give students an idea of what goes into their enjoyment of food and giving them an experience in seeing how we develop the food they eat," Stuben said. "It's really cool to see students in these spaces and having that unique perspective of seeing the amount of testing we do for Hormel Foods labs."
Brooklyn Voth, 16, an Austin High School junior, is one of two students who returned for a second year with Riverland's STEM camp. She said that she wanted to return because of her growing interest in the sciences. Having been able to tour Hormel Foods Research and Development Labs, she gained a deeper appreciation for a potential career down the road.