Skippy Adds Three New Peanut Butter Product Lines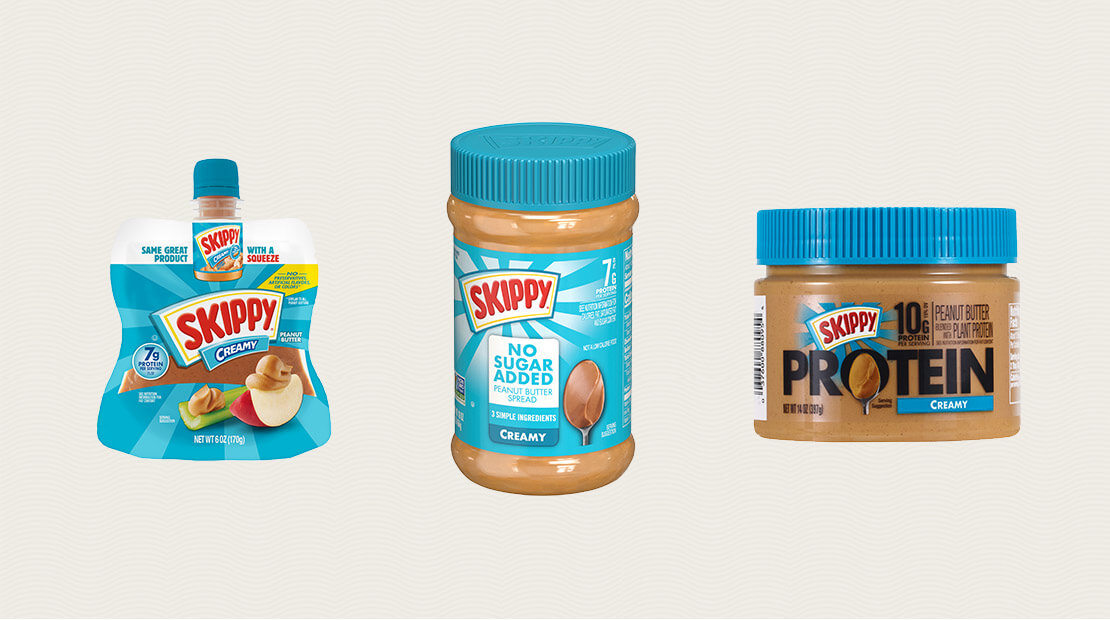 Food Business News
Hormel Foods Corp. has unveiled three new product lines under its Skippy peanut butter brand: Skippy squeeze peanut butter and peanut butter spreads, Skippy no sugar added peanut butter spreads, and Skippy added protein peanut butter.
The innovations were designed to provide consumers "even more ways to add high-protein, plant-based functional foods to their diets," Hormel said.
"We know consumers are looking for new ways to enjoy the peanut butter they love while still delivering on taste and product benefits," said Jennesa Kinscher, brand manager for Skippy. "We are thrilled to bring the first mainstream squeeze peanut butter and squeeze natural peanut butter spread to the category. It has already become a staple in our home for easy snacking, without the mess."
Skippy Squeeze peanut butter and peanut butter spreads are debuting with two varieties: creamy peanut butter and natural creamy peanut butter spread. The 6-oz squeeze pouches provide 7 grams of protein per serving.
New Skippy No Sugar Added peanut butter spreads are made with only peanuts, palm oil and salt. Available in creamy and chunky varieties, the Non-GMO Project verified spreads come in 16-oz jars.
Skippy Added Protein peanut butter, available in creamy and chunky varieties, is blended with 3 additional grams of plant-based protein to provide 10 grams of protein per serving. The peanut butter is packaged in 14-oz squat jars.
"In addition to these three new innovation products, we're equally as excited about their unique packaging," Ms. Kinscher said. "With Skippy Squeeze and Skippy Added Protein, we're providing consumers a cleaner and easier way to spread the Skippy peanut butter and peanut butter spreads they love. The convenient, mess-free top of Skippy Squeeze and the wide, squat jar of Skippy Added Protein help us address the dreaded 'peanut butter knuckles.'"
Skippy Added Protein is available at select retailers nationwide, while Skippy Squeeze and Skippy No Sugar Added products are slated to hit shelves in late June.