SKIPPY® Has New Peanut Butter Donut for Peanut Butter Day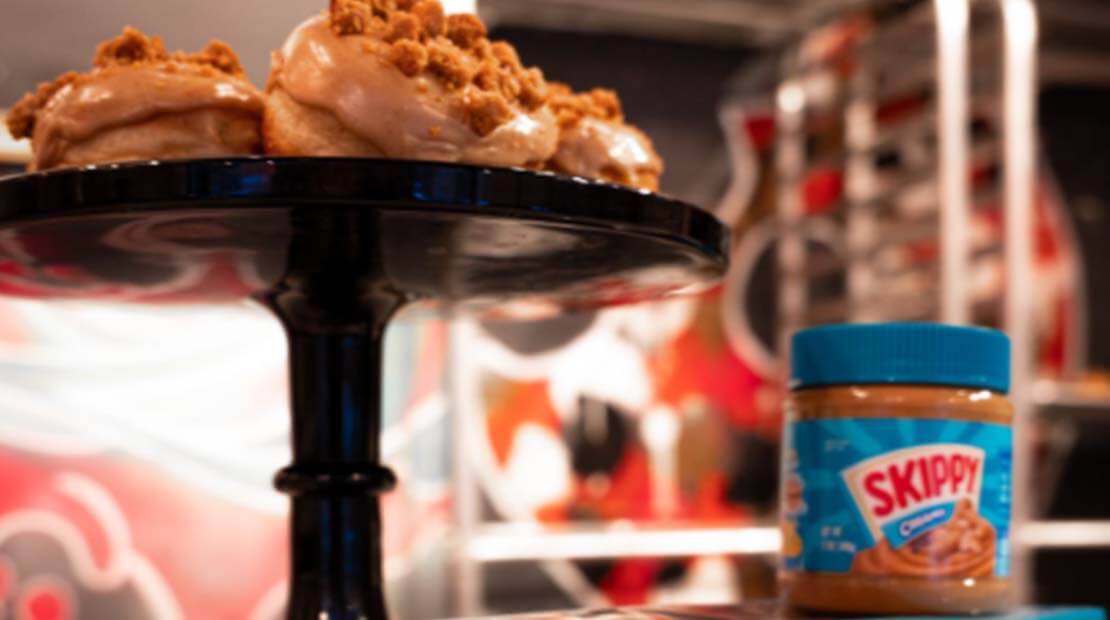 Fan Sided
National Peanut Butter Day is Monday, Jan 24, 2022 and what better way to celebrate than with a donut? There's really never a bad day for a donut but SKIPPY® has one coming out that is perfect for a day celebrating peanut butter.
From Jan 21 to Jan 23, peanut butter fans can go to The Doughnut Project and Ovenly locations in the West Village in NYC and get a Peanut Butter Cookie Doughnut. This donut could not be packed with any more peanut butter if it tried.
The donut features a yeast donut with peanut butter filling, a peanut butter glaze, and peanut butter cookie crumbles on top for the crunchy peanut butter fans out there. It's drippy and gooey and crunchy and so peanut-buttery! As a peanut butter fan, I am salivating just thinking about it.
Unfortunately, if you don't live in NYC, you can't get the donut shipped to you (if you don't think I tried to get one of these, you don't know my love for donuts), but if you're in New York City and craving some peanut butter, you don't want to pass this up.
SKIPPY® launches peanut butter donut for Peanut Butter Day
But the donut is only for a limited time. After Jan 23, it won't be available anymore.
For people not living in NYC, SKIPPY® is giving away some peanut butter swag (the best kind of swag) to make up for not being able to get a donut. All you have to do is go to their Instagram account, find the picture of these donuts, and like or comment on the post. That's it! The winner will be chosen on Peanut Butter Day (Jan 24).