SPAM® Yahtzee Exists Now, So Game Night Just Got a Little Tastier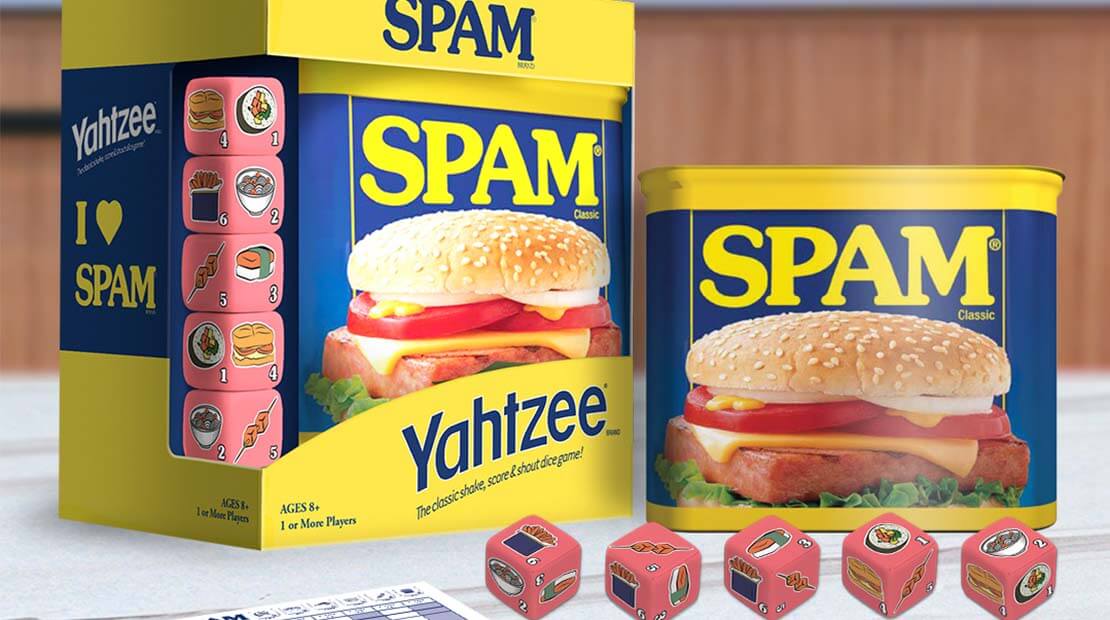 Kitchn
It's no secret that I'm in love with anything nostalgic. Whether it's limited-edition Oreos or the (very short-lived) return of Crystal Pepsi, I enjoy revisiting the parts of my life that were simple and filled with less stress — or in other words, the times of my life that didn't require me to pay bills or buy my own groceries.
Video games and board games are also some of favorite pastimes that I haven't quite let go of yet as an adult. So, when I heard that there is a new Spam-influenced version of Yahtzee hitting shelves, my interest was immediately piqued.
Proudly brought to us by USAOPOLY, the newest version of the classic game is perfect for those who find themselves extreme fans of SPAM®. Encouraging fans to not "knock it 'til you've fried it," the new collaboration promises to bring loads of excitement to the family table.
Great for single play or for a family and friends game night, the Yahtzee SPAM® Brand game works just like the traditional version that you know and love: rolling the dice for 13 rounds to see who gets the highest score. The difference with this version, however, is instead of boring old dice, you get five hued dice that include designs like a SPAM® sushi roll, SPAM® and noodles, SPAM® musubi, fried SPAM® sandwich (my childhood favorite!), SPAM® kabobs, and SPAM® fries! And of course, both a score pad and pencil are included, too.