SKIPPY's New Raisins Taste Just like a PB&J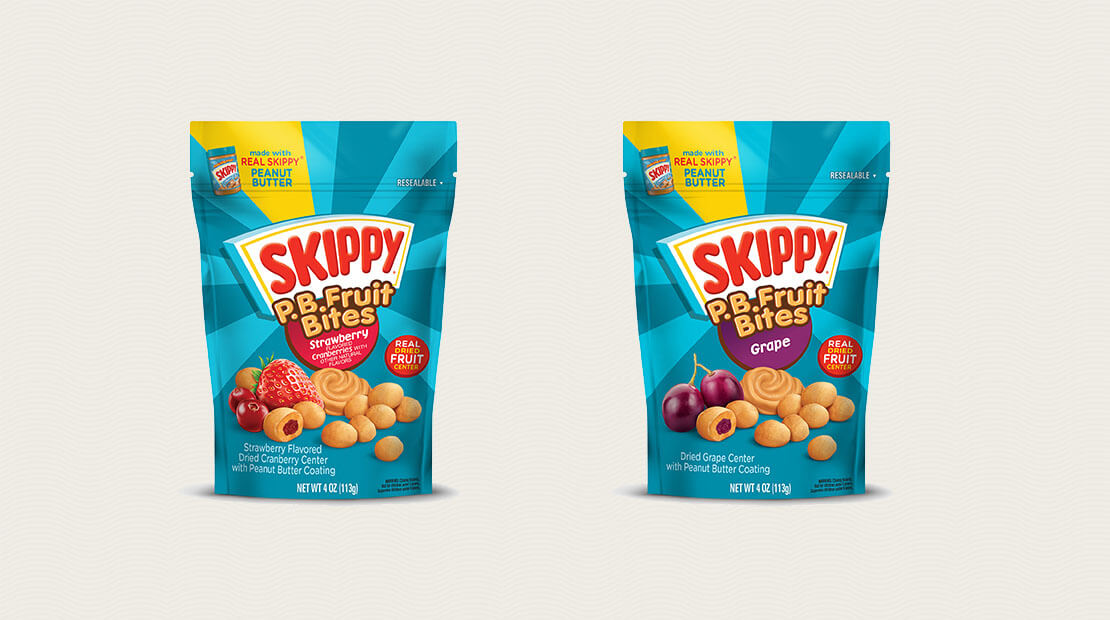 Delish
Like childhood in one bite
Raisins are pretty boring. I have always preferred grapes in their non-dried form. When you start covering the little pruney things in something delicious, though, they become a legit snack. That's exactly what Skippy just did: took raisins (and equally boring dried cranberries) and created a snack reminiscent of everyone's favorite childhood sandwich. The peanut butter brand's new P.B. Fruit Bites are dried cranberry and raisins with a peanut butter coating, so basically a PB&J bite.
The strawberry has a strawberry-flavored dried cranberry center, and the grape has a raisin center. Instagram foodie and blogger JunkBanter posted a photo of the bites, which were spotted at Giant. According to JunkBanter, the Strawberry bites are flavored with elderberry, as well, and the Grape has a grape-flavored peanut butter. JunkBanter says the bites "sway too much towards the fruit flavor over the peanut butter" but they do, indeed, taste like their jelly or jam counterpart.
We reached out to Skippy to see when we can expect the P.B. Fruit Bites to hit shelves, but haven't heard back yet. In the meantime, you can try Skippy's other peanut butterbites. There are four flavors: Double Peanut Butter, Pretzel, Granola, and Graham Cracker. Each has 5 grams of protein, so the popable bites are a pretty sensible snack.
People seem to love the P.B. bites available already. One Instagram user says they're "good on their own or mixed into yogurt or oatmeal."