SPAM Jam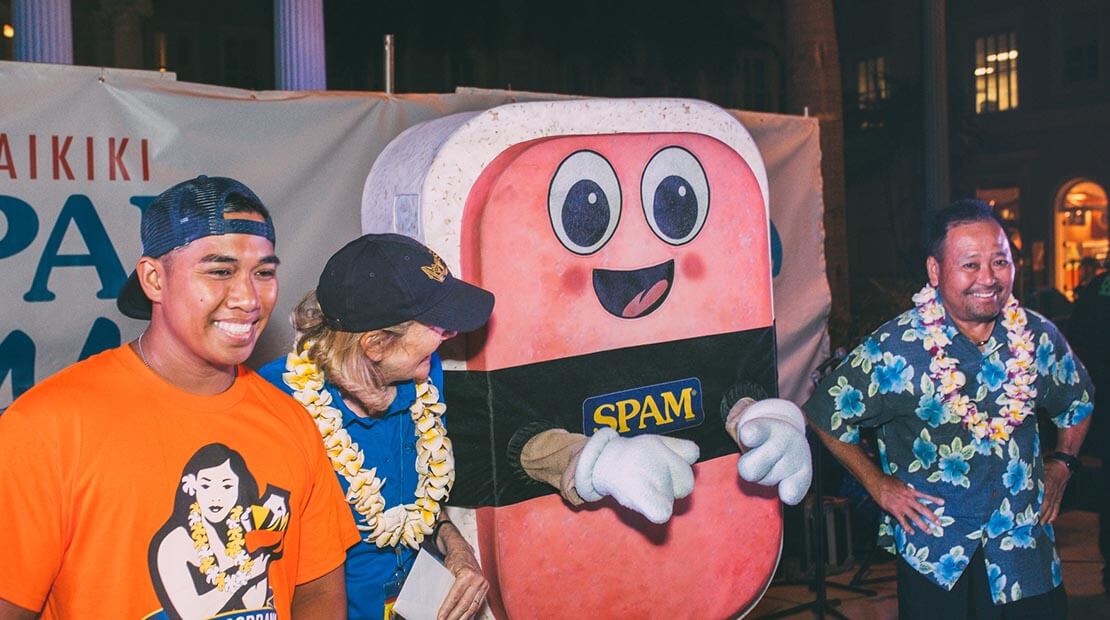 Atlas Obscura
Chocolate-covered mystery meat and dancing cans abound
From active volcanoes to breathtaking beaches, there are countless reasons to travel to Hawaii. But for some, the islands' main attraction has absolutely nothing to do with the landscape. Every April, Spam fans from across the globe find their way to the island of Oahu to pay homage to their favorite mystery meat. The Waikiki Spam Jam is Hawaii's largest food festival, and the largest Spam celebration in the world.
However, it's not the only one. You can find a smaller, week-long Spam party in Minnesota, the birthplace of the iconic meaty mash. Invented in the Midwest, the canned meat soon became a wartime staple and quickly spread across the United States (and beyond), finding its way into the heart of Hawaiian menus. Now, more Spam is consumed in Hawaii than in any other state.
At Waikiki's Spam Jam, you can bear witness to the islands' love affair with the peculiar pork product by strolling down Kalakaua Avenue. The street is lined with vendors selling an assortment of meaty dishes, from traditional Spam musubi (sliced or grilled Spam on top of rice) to sizzling slices of pizza topped with Spam. Those with a sweet tooth needn't worry. There's always Spam flan or chocolate-covered mystery meat to satisfy sugar cravings.
Of course, the festivities don't stop at food. Hula dancers and ukulele players take the stage, and mascots donning life-sized costumes of the canned meat abound. In the past, celebrities with a soft spot for Spam have made appearances, including world-renowned chefs and even 2017's Miss Hawaii. Attendees wishing to find new ways to proclaim their love for Spam can peruse a dizzying amount of paraphernalia, from t-shirts to tote bags.