Sen. Klobuchar Visits SPAM Museum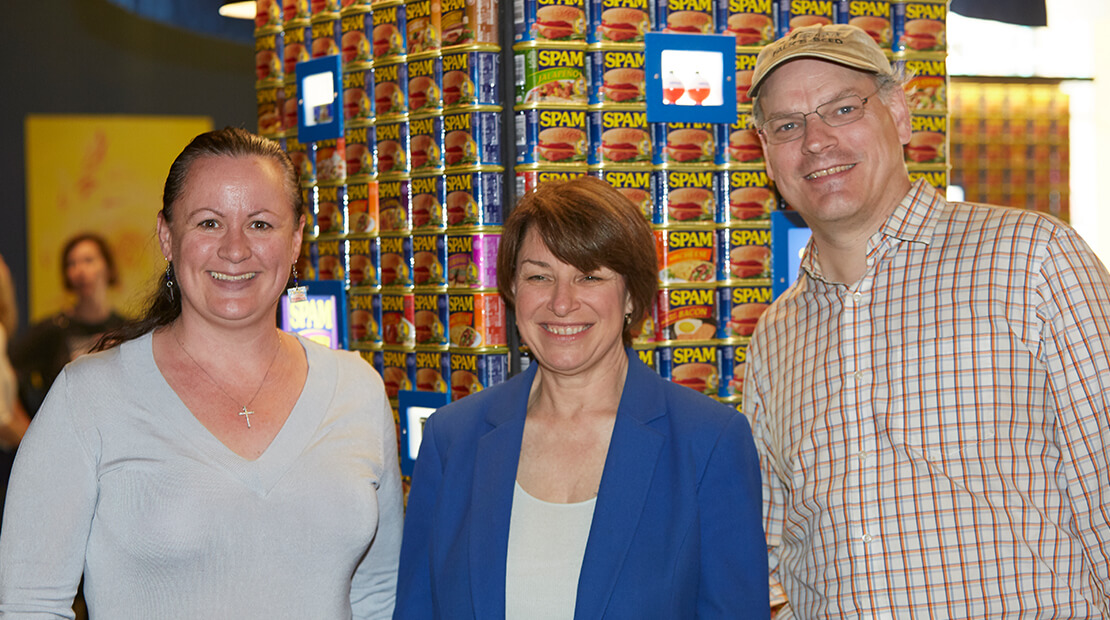 Austin Daily Herald
As downtown Austin bustled with visitors in preparation of the Fourth of July, a U.S. senator swung through the city to pay a visit to the town's arguably most famous attraction.
U.S. Sen. Amy Klobuchar visited the Spam Museum Tuesday afternoon, one stop in a series of meetings she is conducting across southern Minnesota …
After she was greeted by museum staff, Klobuchar tried some of the "Spamples" — that was what the staff members called hors d'oeuvres such as Spam Pizza and sandwiches — and took a 20-minute tour of the new Spam Museum in downtown Austin. In attendance were city officials such as Mayor Tom Stiehm and City Administrator Craig Clark and Hormel Foods executives Jeff Grev and Glenn Leitch. Visitors met with Klobuchar, and the senator discovered that she was about "20 Spam cans tall" at a measurement wall.
This was not the first visit Klobuchar made to the Spam Museum, but Tuesday's tour marked the first time the senator visited the museum's new quarters and location.