SPAMburger to Launch in Canada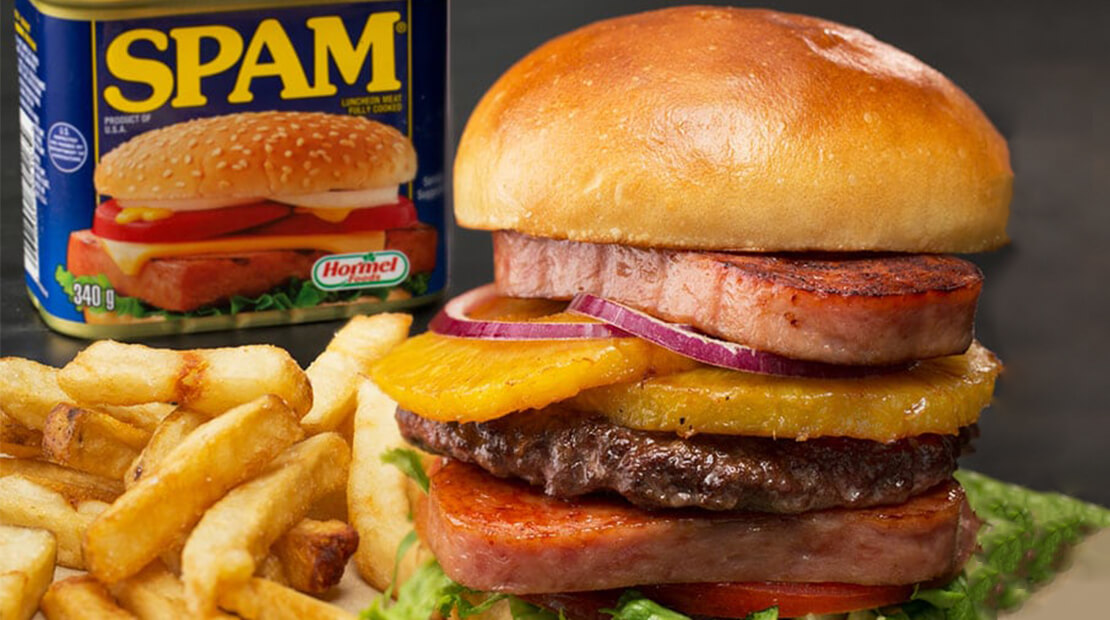 Meat & Poultry
A Burger Fest promotion at a Canadian restaurant chain will include SPAM.
Hormel Foods International Corp. (HFIC) recently partnered with Kelseys Original Roadhouse to offer the SPAMburger for a limited time.
The burger features a Canadian ground beef patty layered with two slices of Spam classic and a garnish of sesame glazed pineapple rings, fresh tomato, shredded lettuce and red onions. The burger is part of Kelseys Burger Fest limited-time menu promotion and is available through July 15.
"We are excited to be a part of Kelseys Original Roadhouse National Burger Fest, which features the limited edition SPAMburger on their menu at all locations across Canada," said Dan Glendinning, international sales and marketing manager for HFIC. "This burger really is a take on nostalgia at its finest."
Kelseys has been in business since 1978 and is known as the home of burly burgers, two-handed sangrias and wings done eight ways. Kelseys Original Roadhouse operates more than 70 restaurants across Canada.
"Burger Fest is all about delighting our guests with unique ingredients," said Shannon Lawler, director of marketing for Kelseys Original Roadhouse. "In fact, three of our Burger Fest recipes were created through an in-house competition with our heart-of-house KREW who know firsthand what our guests love."
Introducing powerful brands to international markets reflects Hormel Foods' growth strategy that includes expanding the company's global reach. In March, the company launched an online campaign for Spam in Australia. A series of online ads featured The Spam Man, dressed in a meat suit and standing behind a hot grill loaded with slices of Spam. The promotion was intended to demonstrate the flexibility of Spam beyond a cold sandwich. Hormel also entered a licensing agreement in South Korea for Spam.