Swiss American Sausage Company Solar Array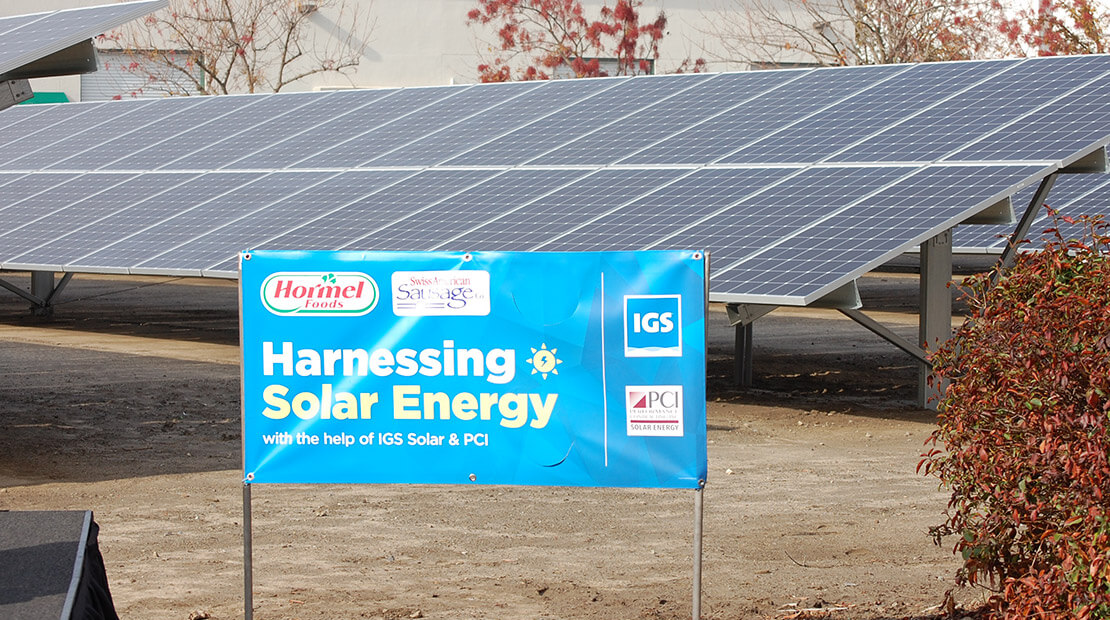 In December, Hormel Foods celebrated the completion of the solar energy project at the Hormel Foods
Swiss American Sausage Company
facility in Lathrop, Calif.
The completion was celebrated at a Flip the Switch event at the manufacturing facility, which produces a variety of pepperoni and salami for foodservice pizza toppings.
The solar array consists of approximately 2,000 panels constructed on both roof and ground space. The project is projected to generate roughly 1.2 million kilowatt hours (kWh) per year – enough to supply more than 15 percent of the plant's annual electricity consumption.
"As a global branded food company, we place great emphasis on minimizing our environmental impacts," said Tom Raymond, director of environmental sustainability. "This project supports our environmental sustainability goals and is another example of our commitment and support of renewable energy."
We are inspired to do our part in making the world better. That's why we place great emphasis on minimizing environmental impacts when producing products for customers and consumers around the world.