Taking Bacon Beyond Breakfast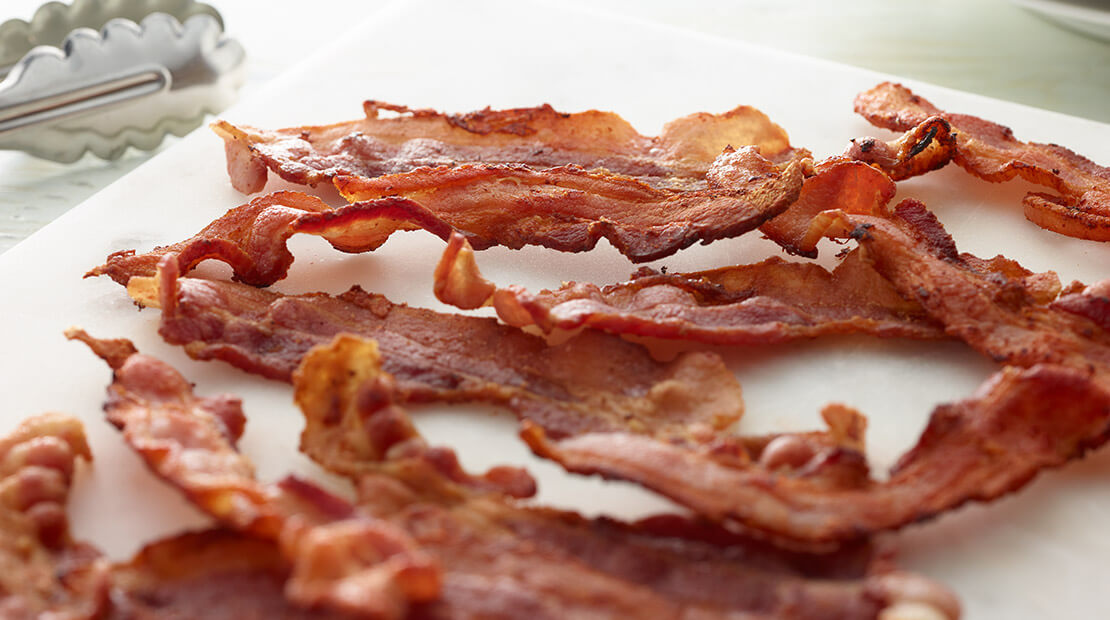 Food Business News
Bacon. It's one of the few foods that is both salty and sweet at the same time, while also delivering an unrivaled dose of savory umami.
It's practically all protein and fat, with many varieties welcomed by those following low-carbohydrate, paleo and keto diets.
It's one of life's guilty pleasures, and its popularity shows no signs of abating. And adding flavor to this satiating food increases its uses and applications.
This is something Chef Peter Sherman, owner of BarBacon in New York City, knows well. He makes bacon the star, serving it in everything from appetizers to desserts.
One of his originals is Kentucky Fried Bacon (K.F.B.) Bites, which are bite-sized crispy pieces of battered thick-cut bacon served like chicken nuggets. The inch-long chunks are dusted in flour, dipped in egg and covered with panko crumbs. After deep frying, they are covered with Thai chili honey and served with house pickles.
"The inspiration was confit bacon," Mr. Sherman said. "This technique tenderizes the bacon, creating a desirable texture. There's endless flavor possibilities."
Flavors or seasonings may be added to the batter or breading. The drizzle can be any sauce or even a dusting of herbs and spices that adsorbs onto the crispy crust…
Hormel Black Label from Hormel Foods Corp. now offers Double Smoked, which as the name suggests, isn't just single smoked. It is smoked twice for a richer smoke flavor. The brand also offers applewood, cherrywood and pecanwood smoked bacons.