The 20 Best Healthy Halloween Candy Options In 2019, According To Nutritionists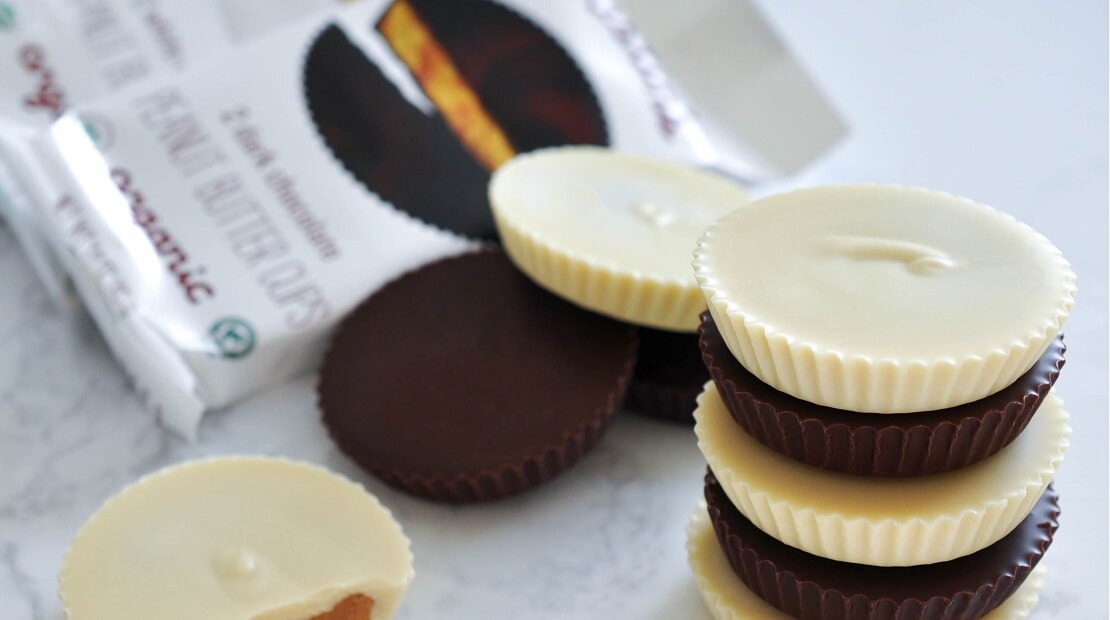 Women's Health
If there's one thing that screams Halloween (besides costumes and jack-o-lanterns), it's candy.
Sure, candy isn't exactly the most nutritious—but c'mon, it's just one day! "I always say just eat whatever you want on that one day, then give the rest away," says Keri Gans, RD.
That being said, some Halloween candies will leave you with less of a next-day sugar hangover than others. And no, healthy Halloween candy doesn't have to taste like, well, trash.
Whether you're dishing 'em out to trick-or-treaters or sampling from your own stash, these 20 healthy Halloween candy options won't leave anyone disappointed…
Justin's Dark Chocolate Peanut Butter Cups
"Justin's Peanut Butter cups have about five grams less sugar per package than typical PB cups, and have all organic ingredients. These products are not only better for you, they are better for the environment. Justin's cocoa is Rainforest Alliance Certified and they also use sustainably sourced palm fruit oil." —Eliza Savage, RD
Per serving: 220 cal, 14 g fat (7 g sat fat), 20 g carbs, 16 g sugar, 120 mg sodium, 1 g fiber, 4 g protein