This Is The Secret To Cooking The Best Burger Possible — Every Time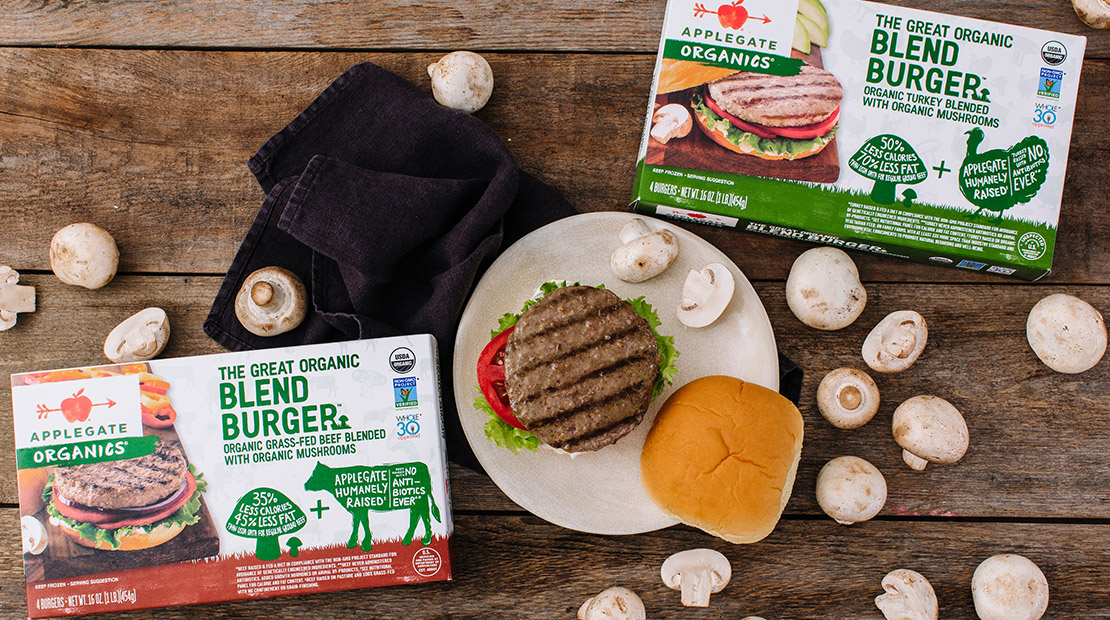 Mind Body Green
Summer isn't complete without a meal cooked over an open fire. And if you eat all the things, you know it's not a proper grilling season without the inimitable American cookout classic: the burger.
We've been to enough BBQs to know that there's a variety of different ways to make a delicious burger. Everyone's got their own secret sauce (sometimes literally). But there's one universal detail that truly transforms a really good burger to those standout "I'm-gonna-need-seconds" kind of burgers that stick with you long after the coals have cooled.
First, a word on your patties. Making your own is a whole different ball game, but for a reliably flavorful blend, we like going with the Great Organic Blend Burger™ from Applegate for its unique blend of just three simple ingredients: organic grass-fed, pasture-raised beef; organic mushrooms; and organic rosemary extract. We served up these dairy-free, gluten-free (and yep, Whole30-approved) burgers at this year's mbg revitalize and watched our conscious carnivores keep coming back for more. Since Applegate's already done the work to create a patty that's easier on the planet (and our bellies), the next step—cooking the perfect burger—is on us.
PSA: Pan fry your burger patties!
For the best burgers possible, the single most game-changing tip is ditching the grill and reaching for the cast iron. Cooking burgers on a flat-top surface is the secret to getting a perfect sear, those delightfully crispy edges, and a seriously juicy center. (You might be thinking of the smashed burger method—this is it!).
Here's why: The fat inside your patties will render while cooking. On a grill, that fat drips down between the grates, causing flare-ups and drying out your patties (neither are great).
But on a skillet, cooking your burgers with this fat is what keeps them juicy and gives them that delicious, flavorful, seared patina. FYI, Applegate's Great Organic Blend Burger™ is made with 45% less fat, so you won't have to worry about your burgers swimming in a ton of juices (and thanks to its rich umami flavor packed in, you won't have to worry about missing out on big flavor, either).
If your BBQs aren't complete without some burger action, just take your heavy-duty skillet outside. It can rest right on top of the grill grates, directly onto the charcoal, or on your grill's side burner. Even if you're just at home with cheeseburger cravings for dinner, just fire up the grill and cook 'em up on the cast iron to avoid heating up your whole kitchen and dealing with errant grease spatters on the backsplash.
So whether you're hosting a BBQ or doing burger night at home with the fam, now you know how make a burger taste—well, like a burger should! And hey, summer's still far from over—who's ready for another cookout?