The 20 Best & Worst Deli Meats, According to Dietitians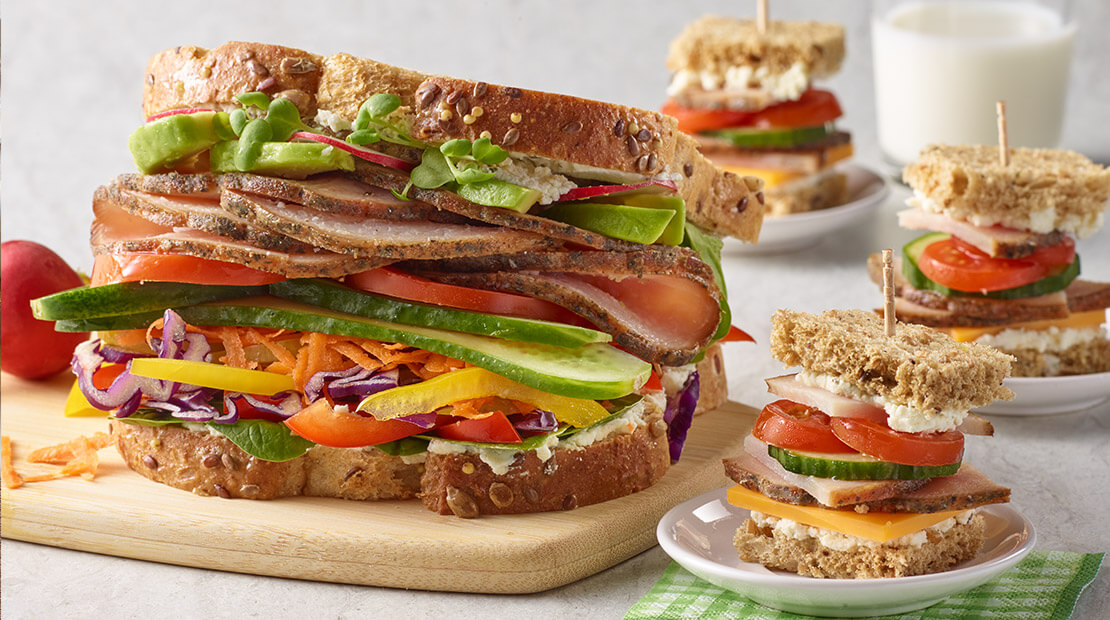 Eat This, Not That!
Experts recommend their favorite healthier deli meats.
There's no easier home-prepared meal than throwing together a sandwich with deli meat. Just layer your favorite bread with mayo, lettuce, tomato, cheese, and your choice of cold cuts, and you have yourself a satisfying lunch to eat at home or take with you on the go …
Applegate Oven Roasted Turkey Slices
Lauren Manaker, MS, RDN, registered dietitian and author of The First Time Mom's Pregnancy Cookbook and Fueling Male Fertility, Applegate Oven Roasted Turkey is one of the best deli meats you can buy for you and the family.
"Made with Applegate humanely raised turkey, these delicious deli slices have no antibiotics, added hormones, anything artificial, chemical nitrates or nitrites, or GMOs, making it the perfect addition to sandwiches, salads, and snack boards."
…
Applegate Honey Uncured Ham
This is an example of an uncured product that is safe and healthier to buy than many other sliced cured hams on the market. With only four main ingredients, the Applegate Uncured Honey Ham is a safe choice.
The only potentially negative trait about this choice is the added cane sugar, however, for a "honey ham," 3 grams per serving isn't all too bad.
Hormel Deli Smoked Ham
At first glance, you may not be too thrilled about the 580 milligrams of sodium, and that's understandable. But for a processed ham product, higher sodium alongside lower levels of saturated fat, preservatives, and added sugar can still make for a better product. It won't necessarily be as healthy as eating fresher pork products, but when you're in need of a quick sandwich or snack, this can be a helpful option.
Applegate Organic Roast Beef
The nutrition label on this Applegate Organic Roast Beef is impressive. Not only are there only four ingredients, but the meat is humanely raised and never fed antibiotics. On top of those benefits, just one gram of saturated fat for a red meat product is certainly on the lower end.
Applegate Uncured Turkey Pepperoni
Pepperoni is a delicious addition to pizzas, subs, or with a few bites of cheese, but this processed meat is often made with cured beef and pork products, resulting in higher saturated fat, sodium, and more preservatives. Thankfully, Applegate makes a delicious Uncured Turkey Pepperoni, which has less saturated fat and no scary additives.