The Latest Trend At D.C. Restaurants? SPAM. And It's Actually Delicious.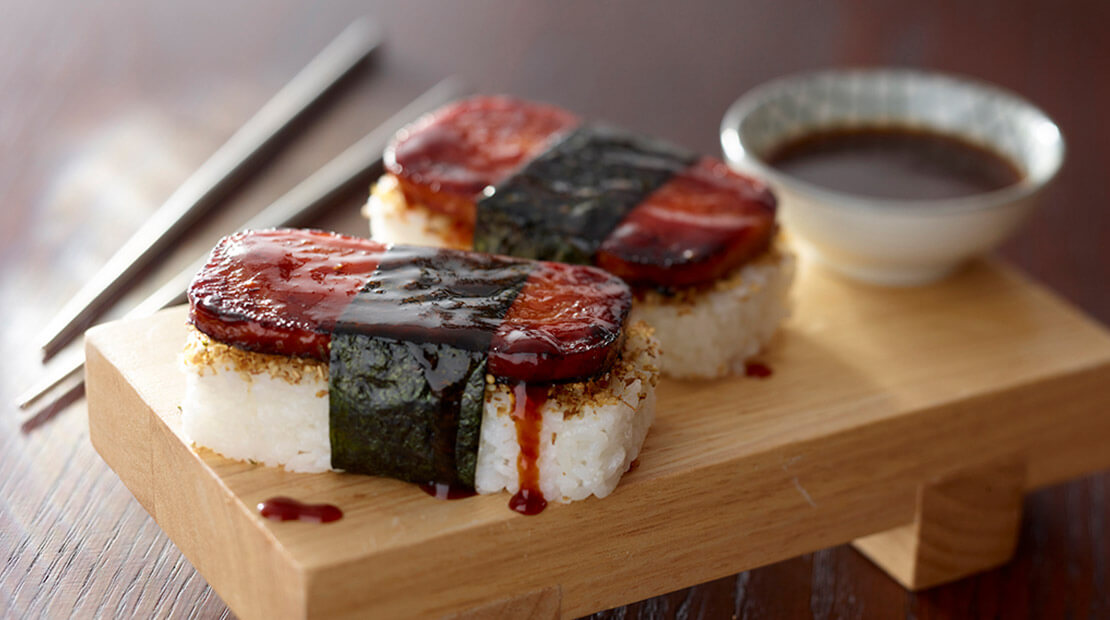 The Washington Post
In the age of free-range chicken and grass-fed beef, there's still room on restaurant menus for Spam.
The mysterious meat in Hormel's iconic blue can has been around since 1937 and has long been popular in Hawaii and Asia. The addictive slab (actually a pork-and-ham mash-up) is not exactly a health food — and maybe because it's not a health food, D.C. diners are falling for its simple pleasures.
"Any chef that says that they don't like Spam is a liar," says ButterCream BakeShop's Tiffany MacIsaac, who ate her fair share of Spam while growing up in Maui and continues to cook with it at home. "It's so salty and there's so much flavor," she says. "It makes people think of lowbrow dining, but you can make it taste delicious." See how chefs around town are taking the humble canned meat to new heights.
Lei Musubi : The meat becomes a work of art in the hands of Vivien Bang, the owner of Lei Musubi. Inspired by the rice balls her mom served her growing up, Bang started creating her own version at food halls across town eight months ago. While she sells rolls featuring all sorts of ingredients (including edible flowers from D.C. farm Little Wild Things and crushed hot Cheetos), the bestseller is still her take on a Spam musubi, Hawaii's sushi-esque snack.
Dubbed the OG, it's a pyramid-shaped nugget of sticky rice, sea-salted green-tea nori, caramelized Spam, her own furikake rice seasoning and sauteed kimchi, seared on a grill and served warm with a drizzle of unagi (or eel) sauce.
Bang's favorite thing is to convince skeptics to try Spam — and see them come back for seconds or thirds. "It's honestly such a great feeling to see that people enjoy canned meat," she says. "I don't eat meat anymore — it's been about seven and a half years since I've been a pescatarian — but I can definitely taste it in my mouth when I'm cooking," she says. Popping up next at Pike Park farmers market, 2820 Columbia Pike, Arlington, and Union Market's Toli Moli stall, 1309 Fifth St. NE. $6…