This Tiki Bar's Tribute To 'The Sandlot' Features A SPAM And Shrimp Hot Dog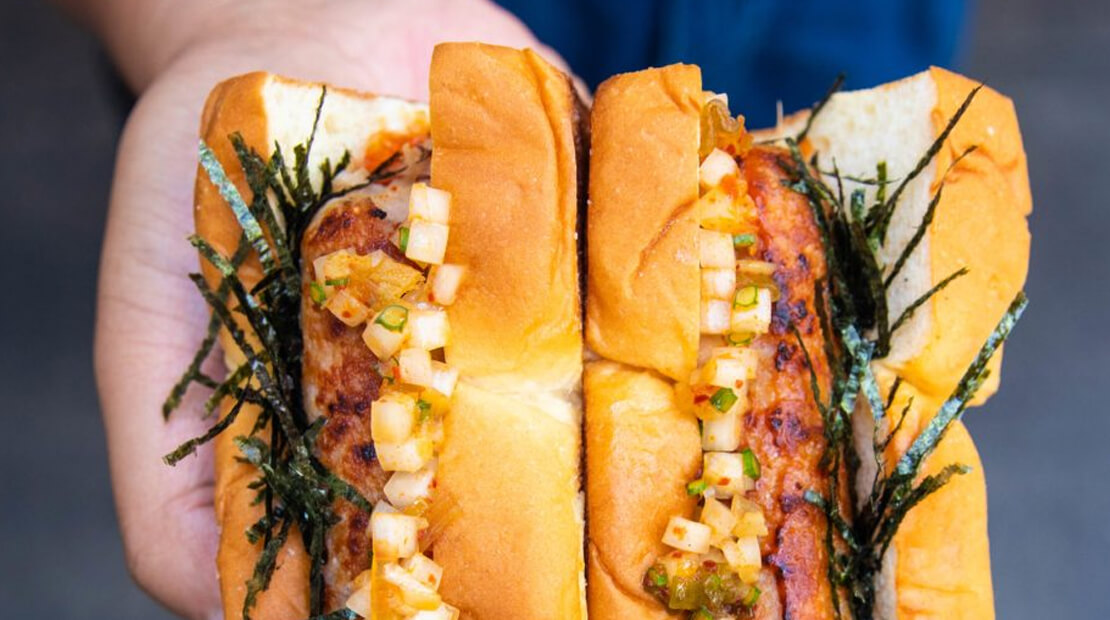 Locale Magazine
This year marks the 25th anniversary of one of film's most iconic classics: The Sandlot. To celebrate the baseball-centric movie's birthday, a Hollywood tiki bar is offering up a unique twist on the game's quintessential food: the hot dog.
Called the "SPAMlot," LONO Hollywood's unique twist on the frankfurter bridges together ballpark eats, Hawaiian-inspired tiki bar food, and the culinary fusion that Los Angeles has become so well known for.
The hot dog inside is made from SPAM®️ Classic and shrimp, both of which lend well to the tropical flavors the "SPAMlot" is topped with. These include banana ketchup, a sweet Maui onion kimchi relish, Japanese Kewpie mayo, and nori.
Together, these create a mouthwatering combination of flavors that is an absolute home run. The Sultan of Swat himself would definitely be impressed if he tried one of these hot dogs.
LONO Hollywood's SPAM®️-filled tribute to The Sandlot will be available for the entire month of August as part of SPAM®️ Restaurant Month.